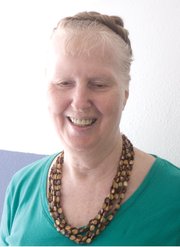 For a cause:
Discounts are available today through Friday to people who wear an Independent Life Center Disability Awareness Days T-shirt to participating Craig businesses. The businesses and discounts are:
• Wendy's — 10 percent off and a free Junior Frosty
• Community Budget Center — 10 percent off
• KS Kreations — 10 percent off
• Pizza Hut — 20 percent off
• Veterans of Foreign Wars Post 4265 — Free non-alcoholic beverage with meal
• The Kitchen Shop — 10 percent off
• Kum & Go — Free 32 ounce drink
• Serendipity Coffee Shop — Free cookie
• Bargain Barn — 10 percent off all purchases
• Hems & Hers — 20 percent off except for leather jackets and sale items
• Village Inn — (Saturday only) Free pie with meal purchase
• The Jungle Pet Store — 10 percent off all purchases
• Downtown Books & Beads — 10 percent off all purchases and buy one used book and get a second one free
• Maurices — 20 percent off one item
• Boys & Girls Club of Craig — Any parent one afternoon free
• Vallartas — Purchase a meal get a free dessert
• Thunder Rolls Bowling Center — Bowling discount
Independent Life Center director Evelyn Tileston wanted to celebrate the 20th anniversary of the Americans with Disabilities Act being signed into law in a big way.
"We wanted to have a celebration that the whole family could come to," said Tileston, director of the center at 483 Yampa Ave. "We wanted something for everyone to do."
The ILC is hosting a Disability Days Concert & Carnival from 5 to 9 p.m. today at Alice Pleasant Park in downtown Craig.
The free event kicks off Disability Week, which last year was a statewide week set in motion by the state legislature. The legislation didn't continue this year, so the ILC organized today's community event.
Also, throughout next week, people with different disabilities will visit the Boys & Girls Club of Craig to educate club members on disabilities and people who live with them.
Making the concert and carnival free is a way for the ILC to give back to people who have generously helped the agency, Tileston said.
"We have help from the Boys & Girls Club, as well as the Cavalry Baptist Church," she said. "We are going to have music for the adults and games for the kids."
Games for children include a beanbag toss and fishing in a small pool.
Music will be provided by ILC low vision specialist Deb Coniff and her music partner, Bob LaFord.
Coniff said she and LaFord play pop, rock and roll, and country.
"We play a lot of different types of music that almost anyone can enjoy," she said. "We are just happy to be able to provide music for the event."
T-shirts will be on sale at the event for $10.
People wearing the shirt today through Friday at certain Craig businesses will get a special discount.
Donations are also accepted, Coniff said, and all money earned through donations and T-shirt sales go to the Direct Services Fund, which helps purchase adaptive equipment for those who need help.
On Tuesday, the ILC will also host a tour at the Wyman Museum for people with disabilities and the Boys & Girls Club, Tileston said.
"It is a great opportunity for the children to see that just because people have disabilities doesn't mean they can't enjoy the same things" she said. "It allows the kids to help them and learn more about disabilities.