Andy Bockelman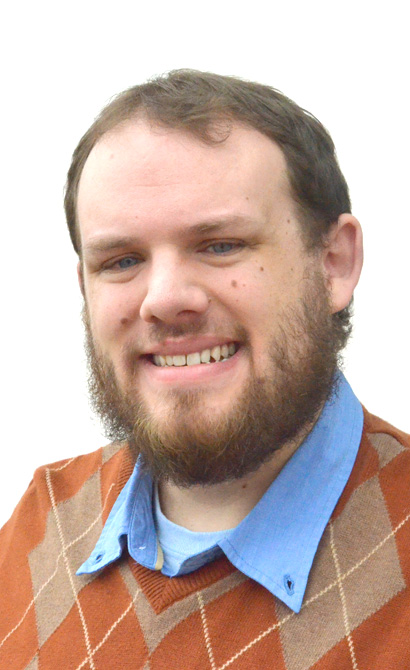 Andy Bockelman is a member of the Denver Film Critics Society, and his movie reviews appear in Explore Steamboat and the Craig Daily Press. Contact him at 970-875-1793 or abockelman@CraigDailyPress.com.
Find more columns by Bockelman here.
'Jennifer's Body'
Rating: 3 out of 4 stars
Running time: 102 minutes
Starring: Megan Fox, Amanda Seyfried and Adam Brody.
When playwright William Congreve coined the phrase, "Hell hath no fury like a woman scorned," it's a shame he didn't have an extra 300 years to stick around. After seeing "Jennifer's Body" he may have altered his most famous quote to include teenage girls.
Not much happens in the Midwestern town of Devil's Kettle.
High school student Anita "Needy" Lesnicki (Amanda Seyfried) has come to accept this somewhat depressing fact, but her best friend, Jennifer Check (Megan Fox), refuses to succumb to small town life, though she does enjoy the benefits of being the most "popular" girl in school.
Needy always has stood by her friend, even if their relationship always has been on Jennifer's terms.
When the gal pals attend a rare musical event at the local dive at Jennifer's insistence, disaster strikes as an out-of-town indie band literally burns down the house with their performance. As the smoke clears, Jennifer disappears with the group's lead singer (Adam Brody), leaving Needy panic-stricken.
Her concern is intensified when Jennifer turns up beaten, bloody and barely resembling a human being. But the next day at school, Jennifer is good as new.
Better.
Needy is suspicious enough with her friend's behavior, but soon, students start turning up looking like raw hamburger meat. And oddly enough, Jennifer always seems to be virtually glowing following these attacks.
Fox sizzles in a role tailor-made for her niche as Hollywood's new bad girl. Sexuality never has seemed like such a deadly weapon, and her performance as the scariest flag girl you'll ever see ranks right up there with femmes fatales like Sharon Stone in "Basic Instinct" and Kathleen Turner in "Body Heat."
Seyfried's talents are not wasted as dowdy, appropriately-nicknamed Needy, though the actress's own beauty is clumsily masked by frizzy hair, dorky glasses and a modest wardrobe specifically chosen by Jennifer in an effort to keep her friend less attractive than herself. Nonetheless, she's the one with a long-term boyfriend (Johnny Simmons), but Jennifer doesn't go for band students like Chip, just band members.
Brody is a hoot bedecked in male makeup - manscara - as Nikolai, the shady front man for Low Shoulder, the group that changes the titular girl's life forever.
Not to reveal too much, but "867-5309/Jenny" doesn't sound as sweet when it's leading up to a human sacrifice.
There's a pretty shaky explanation of how Jennifer finds herself craving live flesh, but the rundown of the occult is only a small part of a larger picture. This is a story of female empowerment, stylized much in the way of the terrifying low-budget horror film "Teeth."
Screenwriter Diablo Cody forgoes the sentimentality of "Juno" without dropping her own signature self-stylized teen speak - "lime green Jell-O" translates to jealousy, by the way. Paired with director Karyn Kusama, Cody heads straight for the jugular, spoofing not only the conventions of slasher movies but high school movies as a whole.
The young ladies of "Heathers" and "Mean Girls" may be catty, but the tension between Jennifer and Needy escalates to a level you wouldn't find at your average sleepover. There's no sympathy for Jennifer, nor should there be, as she terrorizes a specific subset of high school boys, namely the sensitive guys, which there seem to be a surprising amount of in a predominately roughneck town.
Cody and Kusama aren't asking for pity for their creation. Rather, they pose the question, "Why can't a girl enjoy murdering the innocent without reproach just as much as a man would?"
The body of Jennifer may be what brings certain people into "Jennifer's Body," but the unapologetic gore is what will get them to stay.
Of course, not everybody goes for a girl who detaches her jawbone to eat, but she's got a lovely personality.