Andy Bockelman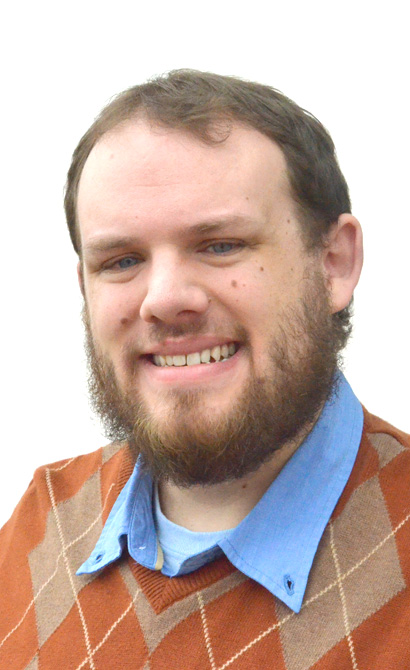 Andy Bockelman is a member of the Denver Film Critics Society, and his movie reviews appear in Explore Steamboat and the Craig Daily Press. Contact him at 970-875-1793 or abockelman@CraigDailyPress.com.
Find more columns by Bockelman here.
'9'
Rating: 3.5 out of 4 stars
Running time: 79 minutes
Starring the voices of: Elijah Wood, John C. Reilly and Jennifer Connelly
Craig — If you only like your cartoon characters squeaky-voiced and silly, then that's your prerogative.
If you like them a few inches tall with a zipper down their front, then "9" is the movie for you.
In the middle of a ravaged wasteland sits a ramshackle building containing the body of a scientist long since dead.
But a new life stirs in the depths of the silence - a tiny doll with wooden hands and feet, bionic eyes and a burlap body with the number 9 painted on the back.
9 (voiced by Elijah Wood) ventures out into the world searching for someone, anyone. He quickly meets another like him named 2 (Martin Landau), but they also encounter a less friendly being.
A mechanical monster known as "The Beast" roams the land terrorizing what few life forms are remaining, a group limited to 2's fellow people, whose numbers are being thinned by the day.
The more 9 learns about this new world, the more he realizes he has to do something to stop this seemingly indestructible threat. But he can't do it alone, and uniting his new comrades may be the most difficult part of his quest.
"Happy Feet" voice actor Wood does just as well in this much darker animated movie, embodying 9's natural bravery and curiosity finely.
His traits are quite the opposite of leader of the pack, 1 (Christopher Plummer), a fear-monger who has long since given up hope of ever bettering the situation. His makeshift rule is enforced by 8 (Fred Tatasciore), twice the size of everyone else with half the brains.
But not all the dolls are so cynical.
John C. Reilly is great as 5, a timid engineer whose fearful nature is caused by a long ago war injury which lost him an eye. Jennifer Connelly is forceful as 7, a free thinker with the necessary fighting skills to oppose the threat that surrounds them.
As the go-to guy for mentally unbalanced characters, Crispin Glover is good, if brief, as slightly delusional 6, whose mysterious sketches may spell out more than even he understands.
Then there are silent twins 3 and 4, whose eyes function as film projectors and tell more about the lead-up to this apocalyptic future than words ever could.
The silence is powerful and welcome in this cartoon built from the basis of the 2005 Oscar-nominated short film crafted by then film student Shane Acker. Though not completely nonverbal like its predecessor, the plight of the dolls works just as nicely expanded to a greater length.
Acker's storyline, combined with Pamela Pettler's screenplay, draws influence from not only biblical references in terms of the dangers and beauty of creation, but in a larger overall sense, its narrative is styled as an homage to "The Lord of the Rings."
Besides the obvious fellowship of nine and its classic romantic fantasy plot - not to mention Frodo Baggins-like 9 being played by "Rings" star Wood - the subject of man vs. machine is an oft-overlooked theme of J.R.R. Tolkien's saga which "9" brings to the forefront not only in that sense, but also in the deeper connotation of open-minded individualism versus unquestioning conformity.
Not only that, but it does it much better than the endless string of robot films this summer purported to tackle the subject.
Kids may not grasp the full breadth and wonder "9" offers to audiences, but at least some fraction of the power of its allegorical style will not escape the crowds. Its fascinatingly grotesque landscape is enough to draw you in, but the action that occurs within it is the very essence of storytelling.