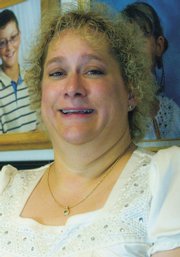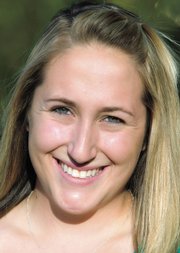 After coming forward as a write-in candidate for the Moffat County School Board election, 19-year-old Lisa Richardson has dropped out of the race for the district 6 seat.
However, the election still will have to take place despite the three open seats in districts 2, 4 and 6 being uncontested.
"After having more time to think about it, I figured my housing situation isn't very stable right now," Richardson said. "I wouldn't be able to stay in one place for four years. Sometime soon I might be looking at houses that I want to buy, and I'd be very limited because I'd have to live in that district."
To the voters, Richardson said she was sorry she wasn't available to be on the School Board this year, and supported Christine Balderston, who is now running for the seat uncontested.
"I was looking forward to running," she said. "But, it'd probably be better to run once I get my whole housing thing figured out and not have anything be so crazy. I know (Balderston) will do good and have a blast."
However, the election is not over.
Although all three seats are uncontested, state law prevents the election from being canceled.
Lila Herod, Moffat County chief deputy clerk and recorder, said the last-minute change could cost the school district thousands of dollars.
"According to statute, we're too far along to cancel it," she said. "But right now, I have 1,700 ballots ready to go out."
She said the public often isn't aware of the expense and time that goes into coordinating an election.
District administrative assistant Vicki Duncan said the election costs the district between $6,000 and $7,000.
If Richardson hadn't put her name in as a write-in candidate, the School Board portion of the election would have been canceled without any coordinating by election officials.
Although Herod said the election most likely will go on, there still is the possibility of saving a few extra dollars.
A provision from the Secretary of State would put a hold on the county side of the election and save the clerk's office from having to mail out all of the ballots.
"The only thing left we can save on would be postage and judges in the different precincts," Herod said. "I'm hoping to get a provision to cancel the county portion."
Herod and the school district aren't the only ones affected by Richardson's withdrawl.
Balderston said she was relieved to be running uncontested.
"It was a little scary," Balderston said Wednesday, after she had discovered Richardson was out of the race. "I was kind of out of my comfort zone, but it kind of pushed me a little bit. I think I was a little nervous."
Balderston said she hadn't planned on running a formal campaign. Instead, she was going to talk to the community to get her name and ideas out.
However, she said having a 19-year-old in the race could have brought fresh ideas to the table.
"I am sure she had some things to say that we could have heard," she said. "A lot of times, new things are things we need to hear. There could be things we could have taken away from that."
Instead of a campaign, however, Balderston now has a future with the School Board to consider.
She said she is looking forward to training, and attending the Colorado Association of School Boards meeting in Steamboat Springs at the end of September.
"Now I can get down to business and start learning," Balderston said. "I know there will be a learning curve, but I've found the School Board to be very open, welcoming people. I'm going to fit right in."