Andy Bockelman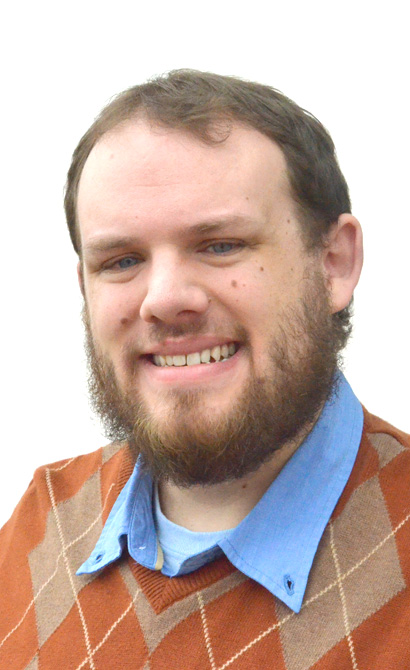 Andy Bockelman is a member of the Denver Film Critics Society, and his movie reviews appear in Explore Steamboat and the Craig Daily Press. Contact him at 970-875-1793 or abockelman@CraigDailyPress.com.
Find more columns by Bockelman here.
Notable summer movies
• "Sunshine Cleaning," 3 out of 4 stars
• "Gigantic," 2 out of 4 stars
• "Crank: High Voltage," 2.5 out of 4 stars
• "My Life in Ruins," 2 out of 4 stars
• "The Brothers Bloom," 2.5 out of 4 stars
• "Away We Go," 3 out of 4 stars
• "Whatever Works," 2.5 out of 4 stars
• "Brüno," 3 out of 4 stars
• "The Hurt Locker," 3.5 out of 4 stars
• "A Perfect Getaway," 1 out of 4 stars
Another summer has come and gone with the expected amount of big-budget movies, both spectacular and less so.
But among the blockbusters of the past few sunny months, there also were a number of more offbeat films to be found.
Some may have been more worthwhile watches than others, but for those you can no longer find in theaters, they are either already available on DVD or on their way.
1. "Sunshine Cleaning" - A single mother (Amy Adams) desperate to pay for private school for her son (Jason Spevack) takes a quick job cleaning up after crime scenes. Adams is fine in this quiet, sensitive comedy, but just as able are Emily Blunt as the screw-up sister with whom she teams up and Alan Arkin as their widowed salesman father who can barely keep his own life together.
2. "Gigantic" - Brian (Paul Dano), an introverted young man who wants to adopt a baby, encounters a free spirit named Happy (Zooey Deschanel), falling in love with her despite her overbearing tycoon dad (John Goodman).
The cast is game in this indie release, but the story quickly gets too quirky for its own good. Zach Galifianakis is particularly weird as a violent homeless man who has it in for Brian in a completely arbitrary subplot.
3. "Crank: High Voltage" - Hit man Chev Chelios (Jason Statham) awakens from a months-long coma to find his heart has been removed and replaced with a temporary prosthetic, leading him on a frenzied quest to retrieve his chest organ.
The sequel to "Crank" is not in the slightest short on adrenaline or ridiculously shocking action scenes that are straight out of a drug-induced hallucination. Like its predecessor, it's not for everyone, but impartial lovers of the non-thinking man's action flick will be more than entertained.
4. "My Life in Ruins" - An American woman (Nia Vardalos) living in Greece struggles with her infuriating career as a tour guide but finds her latest group of sightseers have something to teach her about life.
Vardalos's return to Greek culture is welcome, as are the country's vistas - Delphi and the Acropolis among them - but the characters are flat and border on the brink of offensiveness. Richard Dreyfuss is the one exception as the sharp retiree who brings everyone together.
5. "The Brothers Bloom" - Lifelong con artist siblings Bloom and Stephen (Adrien Brody, Mark Ruffalo) arrange for a final scam, but the tables are turned when their mark, a kooky heiress (Rachel Weisz), wants in on the lifestyle.
"Brick" writer/director Rian Johnson keeps up the fast-paced lingo in his sophomore feature, but it's Brody and Weisz who keep the audience's attention. Rinko Kikuchi also provides plenty of laughs as the Blooms' mute demolition expert, Bang Bang.
It's not "The Sting," but it has its own charms nonetheless.
6. "Away We Go" - Unmarried expectant couple Burt and Verona (John Krasinski, Maya Rudolph) travel across the country to find a new community to raise their baby, visiting friends and relatives along the way.
Krasinski and Rudolph make a great couple, while the supporting cast is superb with Allison Janney and Maggie Gyllenhaal standing out as two different kinds of dysfunctional mothers who have no business giving parental advice. Though it's hardly a family film, "American Beauty" director Sam Mendes's warmest movie to date is a fantastic film about family.
7. "Whatever Works" - An irascible New York scholar (Larry David) reluctantly takes in a ditzy young Southern runaway (Evan Rachel Wood), only to find that he truly enjoys her companionship.
Wood is adorable, and David maintains his trademark obnoxiousness from his own "Curb Your Enthusiasm" without even trying in this latest Woody Allen film. Still, this easygoing fluff is a bit of a letdown on the heels of "Vicky Cristina Barcelona," and it never really takes off.
It's by no means bad, but think of it as Woody Allen Lite.
8. "Brüno" - Austrian gay icon Brüno (Sacha Baron Cohen) travels to America to become a celebrity but finds fame to be a difficult thing to obtain. The follow-up to "Borat" is no less graphic, outrageous and hilarious, but there's less substance in the satire this time.
Baron Cohen pulls punches and misses easy targets in the skewering of the subject of "celebreality," making up for it with fun but needless cameos.
9. "The Hurt Locker" - The members (Jeremy Renner, Anthony Mackie, Brian Geraghty) of an Army bomb squad stationed in Iraq find themselves facing death every day, waiting for the clock to run out on their time in the region, if they can only stay alive.
Undoubtedly one of the most realistic and harrowing displays of the Middle Eastern conflict, this intense drama stays neutral about the politics of war but doesn't avoid the difficult truths of issues like psychological trauma, friendly fire and the underwhelming nature of the home reception.
10. "A Perfect Getaway" - While on a Hawaiian honeymoon, a couple (Steve Zahn, Milla Jovovich) suspects everyone around them because of a brutal murder that has the islands in an uproar. Anyone who has ever watched a slasher movie will be able to connect the dots in this standard horror show.
But even with a decent cast, there's an undeserved amount of smugness in David Twohy's screenplay, as he clumsily drops moviemaking terminology into the dialogue in a poor effort to recreate the self-awareness of films such as "Scream."
Beware the phrase "red herring" more than anything.