Read the previous story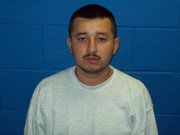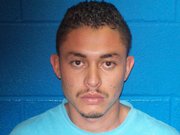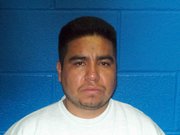 Suspects
Ernesto Sanluis-Espinoza
Age: 31
Hometown: Steamboat Springs (Mexican citizen)
Case number: 09CR144
Sanluis-Espinoza's next appearance is scheduled for 1 p.m. Wednesday.
Alexander Ochoa-Espinoza
Age: 24
Hometown: Steamboat Springs (Mexican citizen)
Case number: 09CR 143
Ochoa-Espinoza's next hearing is scheduled for 1:15 p.m. Sept. 11.
Jorge Orduno-Acuno
Age: 25
Hometown: Steamboat Springs (Mexican citizen)
Case number: 09CR145
Orduno-Acuno's next appearance is scheduled for 1 p.m. Wednesday.
Arresting charges for all three men: Distribution of a Schedule 2 controlled substance (methamphetamine and cocaine), and money laundering. Both charges are Class 3 felonies, punishable by eight to 12 years in jail and a fine of $3,000 to $750,000.
Editor's note: Attorney Randy Salky's name was misspelled in the original version of this article.
All three suspects in an alleged cocaine and methamphetamine distribution ring remain in custody on a $20,000 bond and a hold for Immigration and Customs Enforcement.
The suspects were charged formally with distribution of the drugs and money laundering in a hearing before Routt County Judge James Garrecht on Wednesday. The suspects also were assigned lawyers based on their application for public defenders and are scheduled to again appear in court next week.
The arrest warrant filed against the men remained sealed Wednesday, but Garrecht allowed at least one of the defense lawyers to look at the file. The Routt County Public Defender's office is representing Jorge Orduno-Acuno, and outside lawyers were appointed to represent the other two men.
Garrecht appointed Trevor McFee to represent Alexander Ochoa-Espinoza and Randy Salky to represent Ernesto Sanluis-Espinoza.
Garrecht granted McFee's request to unseal part of the warrant for him to view in preparation for the defense, but the warrant remains sealed to the public.
During an advisement Wednesday, all three men were read their rights through a Spanish-language translator.
The men are charged with distribution of a Schedule 2 controlled substance and money laundering, both Class 3 felonies. The money laundering charge means the men are suspected of receiving proceeds from illegal activities, a charge allowed under state statute for anyone who sells drugs.
The Northwest Colorado All Crimes Enforcement Team and the Emergency Response Team of the Steamboat Springs Police Department arrested the three suspects, during execution of a no-knock warrant Monday night.
No-knock warrants are issued with the approval of the District Attorney's Office if requested by the law enforcement agency and must meet all other criteria of search warrants, according to Colorado state statute. When serving a no-knock warrant, officers are not required to identify themselves before the search.
ACET Commander Garrett Wiggins said the investigators and officers found about half a pound of cocaine and about a pound of methamphetamine hidden in the Creekside Court condo. Police said the drugs are worth about $81,000 in street value, and officers also found about $6,000 in cash.
The raid was the result of about three months of investigation, Wiggins said. Neighbor shaken
Kelly Bastone lives upstairs from the condo where the men were arrested. She said she was having dinner on her deck when the building shook as officers raided the unit below.
"There's this huge boom, like the whole building kind of vibrated because they knocked the door down," she said. "Suddenly it was a live and in-person episode of C.O.P.S. ... with lots of shouting and commotion downstairs."
She said her downstairs neighbors had many cars regularly parked at the condo but were otherwise quiet and did not cause problems. On Tuesday the door of the unit still was broken off its hinges and leaning against a broken frame, she said.