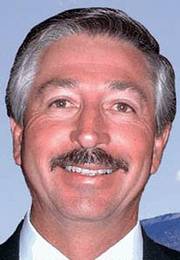 Craig — U.S. Congressman John Salazar plans to host a teleconference with Western Slope residents at 7:20 p.m. Thursday, an event intended to mirror town hall meetings taking place across the country.
The focus of the teleconference will be health care reform, though an official with Salazar's office said questions about any topic are welcome.
"The upside is this will reach thousands of people who will get to hear the congressman's thoughts and hear their fellow constituents' questions," Deputy Press Secretary Edward Stern said.
To participate, call 877-229-8493 and dial 15148# when prompted.
Salazar and possibly other speakers will first address everyone and then take questions.
There is no limit to the number of people who can call in, and the meeting is expected to last between an hour and 1 1/2 hours, Stern said.
Salazar co-hosted a live town hall meeting with President Barack Obama on Aug. 15 in Grand Junction, Stern said, but has not recently made a live appearance in Moffat County.
Stern did not know whether the congressman plans to appear in Northwest Colorado at a future date to discuss health care.