Andy Bockelman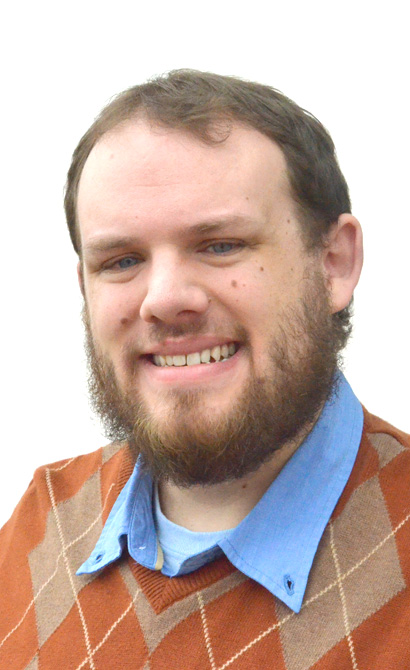 Andy Bockelman is a member of the Denver Film Critics Society, and his movie reviews appear in Explore Steamboat and the Craig Daily Press. Contact him at 970-875-1793 or abockelman@CraigDailyPress.com.
Find more columns by Bockelman here.
'Cirque du Freak: The Vampire's Assistant'
Rating: 1.5 stars out of 4
Length: 108 minutes
Starring: John C. Reilly, Chris Massoglia and Josh Hutcherson
When 1930s director Tod Browning created two of the greatest horror classics of all time, "Dracula" and "Freaks," who would have thought 70 years later the two themes would come together again?
Sadly the result, "Cirque du Freak: The Vampire's Assistant," has bitten the film community in the butt.
Welcome to the Cirque du Freak, the longest-running traveling exhibition of human oddities in the Western hemisphere. Ranging from the aptly named master of ceremonies Mr. Tall (Ken Watanabe) to the indestructible dual stomachs of Rhamus Twobellies (Frankie Faison), the show's performers offer a look into a wondrous world which teenagers Steve (Josh Hutcherson) and Darren (Chris Massoglia) have never known.
When Steve recognizes the show's magician, Larten Crepsley (John C. Reilly) to be a notorious vampire, he knows he wants to be a part of this lifestyle, but Darren isn't so sure.
A run-in with an even eerier stranger (Michael Cerveris) confirms Darren's belief that it's best to just stick to his everyday life as an average, boring straight-A student.
But when Steve is suddenly in mortal peril, Darren strikes a deal with Crepsley: He'll devote himself to serving the vampire as a Halfling in return for Steve's life. Faking his own death to protect his parents (Colleen Camp, Don McManus) from his vampiritic cravings, Darren reluctantly is welcomed into the Cirque as Crepsley's subordinate.
But without his best friend, Steve's life is getting darker, and the new people he's chumming with have some sinister plans for Crepsley and everyone close to him.
Reilly doesn't seem to be taking the movie as seriously as the rest of the cast, so thankfully his depiction of Crepsley doesn't have the same kind of futility of the rest of those portraying his vampire brethren, or rather the Vampaneze, a more murderous offshoot of the bloodline.
Massoglia doesn't fare well as a half-vampire - he looks and sounds uncannily like a young Zach Braff, only without any kind of personality. You know you're in trouble when the bad boy is the better character to root for, and Hutcherson gives a more commanding performance.
But there are more visually interesting people to be found in this tale: Patrick Fugit as Evra, an angst-ridden snake boy; Orlando Jones as skin and bones man Alexander Ribs; Jane Krakowski as regenerative artist Corma Limbs; and Salma Hayek as bearded lady Madame Truska, who can willingly grow stubble in the blink of an eye.
Normally slim Cerveris looks quite unnerving, sporting sausage fingers and a double chin as the corpulent scoundrel Mr. Tiny. Then there's Willem Dafoe as Crepsley's pencil mustached mentor, who seems to appear and disappear without anyone caring, principally the audience.
When did vampires become so lame? The conversion of the first of the four trilogies comprising Darren Shan's 12-book series "The Saga of Darren Shan" - what kind of insecure author actually names their main character after themselves? - syncs up completely with the oversaturation of vampire culture into the zeitgeist.
"True Blood," "The Vampire Diaries" and other such titles both popularize and water down the significance of blood suckers by turning the majority of them into duster jacket-wearing wimps who do everything they can to not imbibe any blood. The rest become one-dimensional villains simply because they actually represent what vampires actually are.
Shan's stories are hardly the worst of this wave, but the fact that it follows such trends makes it impossible to separate from the rest of the pack that wants to flirt with danger but can't handle the "boring" aspects of real vampire lore. An overabundance of "look what we can do" special effects certainly don't help its appeal.
The crushing double whammy of "Cirque du Freak: The Vampire's Assistant" is the resemblance it bears to "The Twilight Saga."
Edward Cullen fans will see it as a mere rip-off, while "Twilight" detractors likely will hate the competition on principle. The fact that "Cirque" director Paul Weitz's brother Chris is directing the upcoming "New Moon" installment of "Twilight" is sure to stir up some bad blood between the two camps.