Andy Bockelman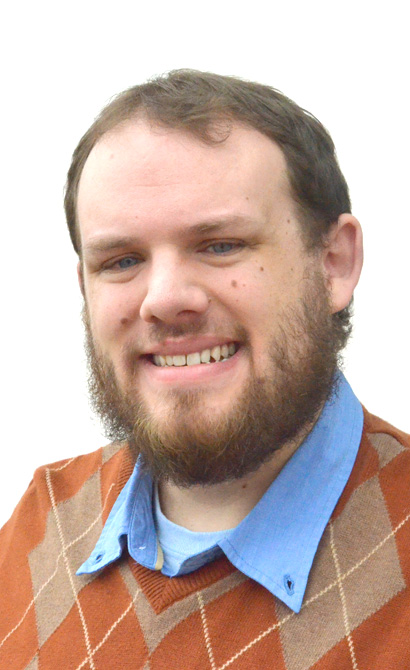 Andy Bockelman is a member of the Denver Film Critics Society, and his movie reviews appear in Explore Steamboat and the Craig Daily Press. Contact him at 970-875-1793 or abockelman@CraigDailyPress.com.
Find more columns by Bockelman here.
The world invented in "Where the Wild Things Are" covers the important things in life. You know: building forts, having dirt clod fights, stuff like that.
And if you can't appreciate such pleasures, you are badly in need of a wild rumpus, my friend.
It's tough to be 9 years old.
Max (Max Records) knows this better than anybody.
With his older sister (Pepita Emmerichs) ignoring him and his divorced mom (Catherine Keener) paying too much attention to her new boyfriend (Mark Ruffalo), Max needs to get away from his troubles. So donning his homemade wolf costume, the young lad sets out on the conveniently placed little boat in the pond near his house to escape from this development.
After days of sailing, Max washes up on a mysterious island where, to his delight, he finds the Wild Things: a clan of monsters who, following a frightening first encounter, proclaim him to be their new king. At first, the only order of business is having a good time with his rowdy new friends, but Max finds that even towering beasts have their problems.
Records is a breath of fresh air, never bothering with the pretense of maturity or making us doubt that Max is a little kid acting out his fantasies and struggling to make sense of his life.
Keener is a good fit as his haggard mother, but even better are the voice actors who play the Wild Things.
There's James Gandolfini in a wonderfully nuanced performance as their unofficial leader, Carol, whose frustrations and delights mirror those of Max. Chris Cooper also is good as Carol's sensible avian best friend, Douglas, who looks like Big Bird's savage cousin.
More in the background are quiet, Jimmy Durante-nosed Ira (Forest Whitaker) and his obnoxious girlfriend Judith (Catherine O'Hara), as well as the roundly disregarded runt of the Wild Things, goat boy Alexander (Paul Dano). Lauren Ambrose is the most heartwarming of the bunch as KW, a maternal presence with whom Max bonds better than any of the rest.
The psychological attributes of Maurice Sendak's timeless, 10-sentence-long picture book truly come out in director Spike Jonze's vision. Besides the manifestations of Max's personality traits in the Wild Things, the movie showcases the gamut of emotions that every child experiences while growing up.
The abstract presentation is helped along by the uplifting soundtrack by Karen O., of the Yeah Yeah Yeahs, the fantastic animatronic Wild Thing costumes provided by Jim Henson's Creature Shop and the fact that the boy in question is one who actually plays outside willingly and can use his imagination.
The drawback of "Where the Wild Things Are" is that its strikingly morose landscape and affecting performances come close to alienating the under-12 target audience for which it's intended. But the kids who grew familiar with Sendak's book after countless bedtime reading sessions will recognize the meaningful morals that the movie expands upon from the original story's foundation.
Not the least among them being that you should never bite your mom. That's just not cool.