Andy Bockelman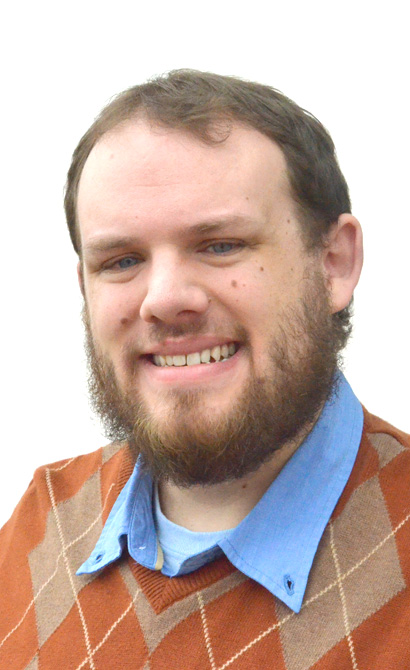 Andy Bockelman is a member of the Denver Film Critics Society, and his movie reviews appear in Explore Steamboat and the Craig Daily Press. Contact him at 970-875-1793 or abockelman@CraigDailyPress.com.
Find more columns by Bockelman here.
'The Lost Symbol'
Rating: 3 out of 4 stars
Written by: Dan Brown;
Number of pages: 528
Are you ready for an adventure with more twists and turns than the Gordian Knot and a timeframe that could only realistically play out within the confines of a black hole?
Well, this is author Dan Brown's bread and butter, and just as he did in "Angels & Demons" and "The Da Vinci Code," he brings out the action and magnitude of history with his latest, "The Lost Symbol."
Harvard symbologist Robert Langdon is used to receiving mysterious summons at odd times.
When an old acquaintance contacts him at the last moment to speak at a Washington conference, he considers it one of the more normal things that has happened to him lately.
But upon arriving at the U.S. Capitol, Langdon realizes he's in for yet another escapade full of hidden messages, hidden identities and revelations that would shock the people of the world if they knew about them.
As the single returning character from Brown's earlier books, Langdon is painted just as much the academic wearing his usual tweed jacket and loafers. Combined with his Achilles Heel of claustrophobia - he seems to be in more tight squeezes than usual this time - the author makes a hat trick with his hero - Langdon is likably boring three times in a row.
But for this stodgy protagonist, Brown crafts a new villain even more bizarre and frightening than Silas, the masochistic albino monk of "The Da Vinci Code": a hulking beast of a man named Mal'akh, whose form is one giant canvas of deeply symbolic body art. What does he seek? The truth so he can silence it after tattooing it atop his head.
This means bad news for Langdon's friend and mentor, Peter Solomon, whom Robert learns is the keeper of a secret so amazing that even he doesn't fully understand it.
Speaking of things beyond comprehension, the mystery shrouding Solomon's sister Katherine's scientific study in the little known field of noetics barely makes sense. Still, Langdon needs a love interest, though Katherine is somewhat poorly constructed compared to his former flames, Vittoria Vetra and Sophie Neveu.
It's the setting that makes Brown's newest novel such an enthralling read.
Brown tackles yet another controversial society, this time the Freemasons, debunking many of the speculatory rumors surrounding the group, which has more of a presence in the country than you might realize.
With all these musings, mostly from Langdon's point of view, there is an overwhelming amount of exposition, but Brown fans already are used to that.
The author's tendency to ramble at length and his occasionally questionable lexicon are outshone by the larger ideas he brings to light. His ability to blend the worlds of spirituality, science and symbology always has revealed powerful truths, whether based in actual fact or his distinctive take on history.
Third time is the charm here, as the third of the Langdon trilogy takes on an inherently earnest angle in its final pages that Brown's other books fail to fully achieve. The journey takes a good while, but the result is both divine and remarkably simple.
"The Lost Symbol" retains the best of Dan Brown's books and transports a story once exclusive to Europe to our own backyard.
It's not as accurate as it should be in its portrayal of the Masons or any of the other multitude of details tweaked for the sake of creative licensing, but just remember the two prevailing messages: "Everything will be revealed at the 33rd degree," and as always, read between the lines.