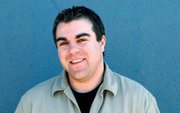 The 2009 NFL season is already a quarter of the way finished, and I am wishing I could go back in time somehow to grab Steve Smith, of the New York Giants, off the waiver wire.
I know I mentioned him awhile back as one of the Giants' receivers who could break out, but that was speculation. Now it's a fact: Steve Smith is a must start in fantasy football.
It is probably much too late to pick him off the waivers as he is owned in 93 percent of leagues.
But fear not fantasy football players, for there is help for your receiving corps on the waivers, and I will show you three guys who you should target.
• Mike Sims-Walker - You should know his name by now, but he is not even owned in 50 percent of leagues. Would seven catches on 11 chances, 91 yards and two touchdowns in Week 4 persuade you to give him a shot?
• Nate Washington - He was targeted 12 times by Kerry Collins against the Jaguars and caught seven of them for 66 yards and a score. Give him a look in deeper leagues. He is a moderate buy right now.
• Mohamed Massaquoi - I wouldn't buy into him just yet. Sure, he caught eight passes for 148 yards, but wait and see if he can get another good game in before rolling the dice on him. There are also two running backs who should be picked up if you're in search of a bye week fill-in or are just looking to add some depth to your backfield.
• Jerome Harrison - After losing James Davis for the season and having Jamal Lewis inactive, Harrison is a great buy. In Week 4, he got 29 rushing attempts and 121 yards on the ground. He also caught five passes for 31 yards. If you take a risk now, it might pay off.
• Glen Coffee - With Frank Gore out for at least one more game, Coffee will get the workload in the backfield for the 49ers in Week 5. He managed 106 yards against the weak Rams defense in Week 4 and has another favorable matchup against the Falcons in Week 5. He should be a solid play this week, but look elsewhere when Gore returns.
If you can pick up just one player this week, make it Mike Sims-Walker. He looks like the real deal and most think he will continue to produce.