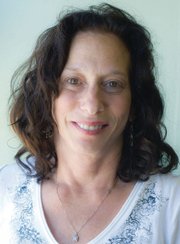 How does a parent wisely choose a preschool and/or child care setting for his or her child? How do parents find that quality child care experience for their children? What is a high-quality early childhood program?
These are all good questions.
According to the National Association for the Education of Young Children, a high-quality, early childhood program provides a "safe and nurturing environment while promoting the physical, social, emotional, and intellectual development of young children."
So what exactly does this mean?
In such a program you will see:
• Frequent, positive, warm interactions among adults and children.
• Planned learning activities appropriate to children's age and development such as reading, singing, arts and crafts, movement and writing.
• Enough adults to respond to individual children.
• Varied age-appropriate materials such as blocks, musical instruments, puppets, games, puzzles and books.
• Nutritious meals and/or snacks.
• Regular, two-way communication with parents who are welcome visitors at all times.
These qualities can be found in a large preschool setting as well as a family child care home.
What is the difference between a preschool and child care?
According to Colorado State licensing for large centers, the only difference between a preschool and child care is the choice of hours.
Some programs offer only morning or afternoon preschool, and children only attend a few hours a week. Other programs offer - preschool and child care. Some programs offer preschool with extended hours to meet the needs of the working parents.
Some family child care homes offer preschool within their full day program, too.
It is up to the parents to assess their needs and then begin the search for quality care for their child.
A good starting place would be to call the Child Care Network at 970-879-7330, where you will receive information about what child care services are available in our community.