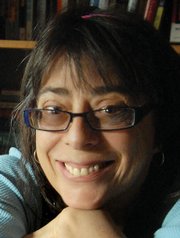 Craig resident Carol Jacobson died from accidental drowning, according to her autopsy report.
The report's conclusion was based on evidence from the circumstances of the death, an investigation of the scene and the autopsy.
Jacobson, 54, died July 29 after her boat overturned while river rafting in Dinosaur National Monument.
Jacobson, the former owner of Downtown Books, was reportedly wearing a life vest.
The report states she was submerged for an unknown amount of time and was unresponsive when pulled out of the water.
Efforts to resuscitate her were unsuccessful, and she was pronounced dead at the scene.
The autopsy revealed edema and congestion of the lungs, which indicates a death because of drowning.
There were minor abrasions and contusions, some consistent with injuries commonly sustained during CPR.
These and other minor injuries found on the body did not contribute to her death, according to the autopsy.