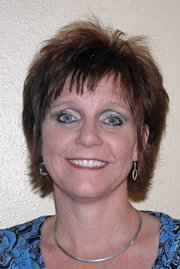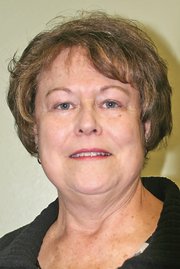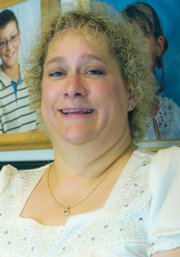 Election results
2009 Moffat County School Board election results
District 2: Karen Stillion - 868 votes
District 4: Sandra Johns - 877 votes
District 6: Christine Balderston - 843 votes
Three open but uncontested seats on the Moffat County School Board were officially filled during Tuesday's election.
Incumbents Karen Stillion and Sandie Johns retained their seats in districts 2 and 4, respectively.
Christine Balderston officially won the seat in District 6, formerly held by board chairman Rod Durham, who was term-limited.
Before the School Board's Aug. 27 meeting, Balderston was the only person who stepped forward to run for the open seat.
At the meeting, board members passed a resolution to cancel the election if no one else came forward to contest the three seats.
However, just before the Sept. 1 deadline, 19-year-old Lisa Richardson put her name in as a write-in candidate, bringing the election back to life.
Richardson planned to run against Balderston for District 6. However, she pulled out of the race Sept. 15, leaving the district with an unnecessary election.
For the school district, an election usually costs between $6,000 and $7,000 for printing ballots, paying judges and other coordination costs.
Moffat County chief deputy clerk and recorder Lila Herod attempted to have the county portion of the election canceled to avoid the costs. However, the Colorado Secretary of State's Office said it would violate state law.
Stillion said she was a little disappointed that no one else stepped up to contest her seat.
At first, she wasn't sure if she wanted to run again.
But when she thought of someone else possibly entering the race, she realized how hard she would have fought to keep her seat.
"I do want it," she said. "I would have campaigned. I do care about the kids and the schools."
She said with the economic recession, limited funding will be the district's largest hurdle during her next term.
"I'm looking forward to a challenge," she said. "I am nervous with the budget crisis we're in. But they told me before I started it really takes the first four years before you get it, and I believe them now. I definitely have a better understanding of things."
As a part of the committee that chose Joe Petrone as the new district superintendent, Johns said she is looking forward to working with who she thinks is the right person to lead the district into the future.
"Joe Petrone is one of the main reasons I wanted to stay on the job," Johns said. "I'm so excited to be working with him. I just want to continue seeing rising achievement in all our students."
She also agreed that looming state budget cuts would be a difficult issue in coming years.
"I have no doubt we can rise to the challenge," she said. "We really have the ability to think things through."
Balderston will be the lone newcomer to the School Board at November's meeting, but she already is versed in board policies and procedures.
Balderston has been attending board meetings, retreats and meeting with administrators since discovering she was running uncontested.
She traveled to Steamboat Springs for the Colorado Association of School Boards meeting and will go to Colorado Springs in December for a workshop for new board members.
"Joe (Petrone) and Vicki (Duncan) have been so good about helping me when I need something," she said. "I've been reading up on policies and just trying to get up to speed so I can hit the ground running."
With two children who have gone through Moffat County schools, she said she realizes how important the actions of the board and administrators are to education.
"I'm excited and nervous at the same time," she said. "I feel like maybe I can give back to my community a little bit. They needed someone to step up because no one was running, and I felt like that was what I was supposed to do. I'm going to be proud to be on this board."
Nicole Inglis can be reached at 875-1793, or ninglis@craigdailypress.com.