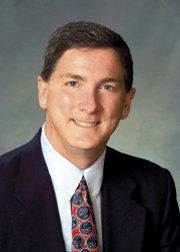 If you go
What: Gubernatorial candidate Dan Maes appears in Craig
When: 3 to 5 p.m. Wednesday
Where: Holiday Inn of Craig, 300 Colorado Highway 13
Although the Colorado governor's race is about a year away, candidates have started statewide tours to get their information out to voters early.
Dan Maes, Republican candidate for Colorado governor in the 2010 general election, plans to appear from 3 to 5 p.m. Wednesday at the Holiday Inn of Craig, 300 Colorado Highway 13.
Snacks and soft drinks will be available along with a cash bar.
Maes is new to public office.
He spent the past several years in business, first selling a telecommunications franchise he co-owned in 1997 and then starting a credit reporting agency that he later sold in 2009.
Maes is the second gubernatorial candidate to appear in Craig.
State Sen. Josh Penry, R-Grand Junction, appeared in July at the same venue.
Voters can see a rundown of Maes' policies and background at his Web site, www.danmaes.com.
The Web site states Maes plans to return the state's Republican Party to its roots in "freedom and faith."
He thinks Gov. Bill Ritter jeopardized Colorado's energy industry when his administration created new drilling regulations in 2008, regulations that Maes claims unduly constricted new investment in the state, according to his Web site.
"Oil and gas companies have capped wells and shut down valuable operations and left the state and taken their high paying jobs with them," Maes' Web site states. Coloradans "on the Western Slope will attest to this."
Maes also proposes the state create a permanent loan fund for small businesses to encourage entrepreneurship.
For education reform, Maes thinks families should be able to freely choose between public, private, charter and home schools, which will create natural competition, according to his Web site.
In addition, Maes supports incentive-based pay scales for teachers that puts a premium on measured student achievement, as well as total budget transparency for public education.
On social issues, Maes writes that he is conservative and willing to fight for his beliefs.
"I will not shy away from standing firm on our conservative values, and I will strive to be as inclusive as possible with my message," the Web site reads. "Make no mistakes, I am pro-life, pro-states rights, pro-Second Amendment, pro-marriage between a man and a woman and pro-small government."
Collin Smith can be reached at cesmith@craigdailypress.com, or 875-1794.