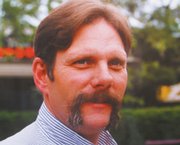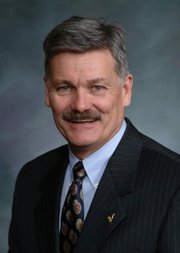 If you go
What: Craig/Moffat Economic Development Partnership annual member meeting
When: 11:30 a.m. to 1 p.m. Wednesday
Where: Holiday Inn of Craig, 300 S. Colorado Highway 13
• Members will nominate and elect candidates for three board positions.
What: "Where's the money NOW?" - a legislative and financing update for businesses hosted by EDP
When: 3 to 5 p.m. Wednesday
Where: Second floor conference room at the Moffat County Courthouse, 221 W. Victory Way
• State Sen. Al White, R-Hayden, and Rep. Randy Baumgardner, R-Hot Sulphur Springs, plan to speak.
People are busy, so when planning an event, you have to make it worth their time if you want anyone to show up, Darcy Trask said.
Getting state Sen. Al White, R-Hayden, and Rep. Randy Baumgardner, R-Hot Suphur Springs, to speak candidly about legislation affecting business owners is one way to try to make a splash.
Bringing in speakers to talk about free money is another.
The Craig/Moffat Economic Development Partnership plans to have both to follow its annual membership meeting Wednesday.
White and Baumgardner plan to appear from 3 to 4 p.m. in the second floor conference room at the Moffat County Courthouse.
Trask, EDP director, said she hopes all Moffat County residents and business owners take advantage of the opportunity to speak with the two men sent to work for them in Denver.
"I think it's a great opportunity for the business community to get together with their elected officials and talk candidly about what Moffat County businesses want from their legislators," she said. "It's also a good opportunity for the legislators to talk candidly about what is happening at the Capitol that can affect local businesses and what people need to watch out for."
White also plans to appear from 12:30 to 2 p.m. Wednesday in Steamboat Springs for a broader town hall forum. He plans to be at Centennial Hall, 124 10th St.
EDP will have other speakers in addition to White and Baumgardner.
From 4 to 5 p.m., four other guests will speak about loan, grant and other financing opportunities for rural small businesses.
The guests include representatives from the U.S. Department of Agriculture, Northwest Colorado Loan Fund and the Colorado Office of Economic Development and International Trade.
"We're getting constantly right now - sometimes in jest, sometimes serious - people saying, 'I hear about all this recovery act money and I'm a small business owner, what's out there for me,'" Trask said. "We want to be able to clear up what's happening."
Dave Fleming, president of Yampa Valley Bank Craig and EDP board member, also will speak about how residents should prepare before going to a local bank for a loan.
"A year and a half ago, you could walk into a bank, and be pretty unprepared and get unfunded," Trask said. "Now, you have to walk in with not only historical data: but also very solid, accurate business projections."
Local banks are more cautious about lending money than 18 months ago, she added, but they have funding available for well-developed business plans. Fleming hopes to explain what banks want to see.
Earlier on Monday, EDP will host its formal membership meeting from 11:30 a.m. to 1 p.m. at the Holiday Inn of Craig.
There are three board seats available, including those of board chair Scott Cook and board co-vice chair Jerry Thompson.
Moffat County Commissioner Audrey Danner vacated the third seat when she was appointed to the commission in December 2008.
Members will elect new board members at the meeting. Nominations will be taken up until the actual vote. Only members who have paid their dues may cast a ballot.
After the vote for board members, the new board will elect executive officers and decide on potential bylaw changes, including removing term limits for board members.
The board also will discuss a possible agreement with the city, county, Craig Chamber of Commerce and Moffat County Tourism Association to expand the Moffat County Visitor Center.