Andy Bockelman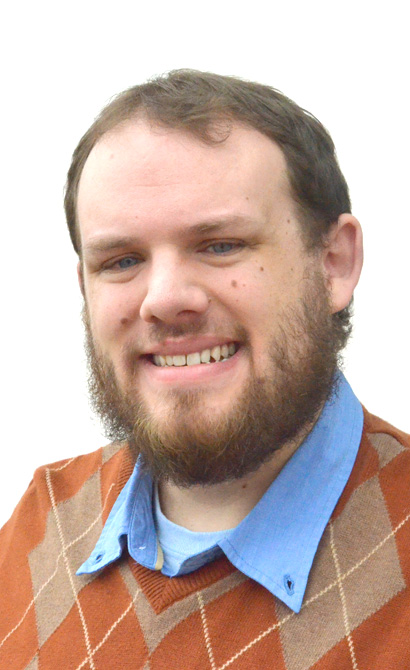 Andy Bockelman is a member of the Denver Film Critics Society, and his movie reviews appear in Explore Steamboat and the Craig Daily Press. Contact him at 970-875-1793 or abockelman@CraigDailyPress.com.
Find more columns by Bockelman here.
"Star Trek," 3 out of 4 stars; Starring: Chris Pine, Zachary Quinto, Eric Bana; Now playing at the West Theater.
In preparing for the sci-fi summer blockbuster "Star Trek," get ready to boldly go where no movie-goer has gone before - with the exception of the past 10 movies.
James Tiberius Kirk (Chris Pine) is a 23rd century troublemaker who has never been able to live up to the example of the father (Chris Hemsworth) he never knew.
The elder Kirk sacrificed himself, facing off against an unknown force to save a spaceship full of people, leaving his boy with a lifelong chip on his shoulder.
But Jim's aptitude does not go unnoticed by Captain Christopher Pike (Bruce Greenwood) of galactic militia operation Starfleet, and the officer convinces him to enlist.
During his time at the Academy, Kirk's cavalier personality attracts both reluctant friends - medical officer Leonard "Bones" McCoy (Karl Urban) - and harsh critics - fellow recruit Uhura (Zoû Saldana) - as well as a rivalry with alien commander Spock (Zachary Quinto), who views Kirk as nothing but a threat.
But when a bigger danger rears its ugly head, the cadets are wrangled into saving the world and perhaps the universe on the newly commissioned ship, the USS Enterprise.
Pine's approach to Kirk's devil-may-care charisma and ladies' man persona works well in recreating the character's youth, even if he is a little hard to like from time to time.
Quinto is the real winner donning the iconic bowl cut, arching eyebrows and pointy ears of half-Vulcan half-human Spock, whose inner conflict between his dual heritages comes through excellently.
Likewise, Urban seems to be channeling DeForest Kelley in looks, irascible temperament and classic catchphrases: "Dammit Jim, I'm a doctor, not a physicist!"
Greenwood is laudable as Pike - the Enterprise's original captain, for those who have been watching since the initial series' pilot episode "The Cage" - and Eric Bana hams it up with the best of the franchise's bad guys as Romulan villain Nero, but the real fun is in watching the rest of the Enterprise crew find their niches.
Saldana keeps up with the boys as multilingual transmissions officer Uhura, who finally gets a first name after decades of guesswork from fans. John Cho and Anton Yelchin work nicely as helmsmen Hikaru Sulu and Pavel Chekov, respectively, while Simon Pegg beams up his best Highland accent as jovial engineer Montgomery Scott.
With all this new blood, there is a little longing for the original cast, but a familiar face turns that yearning around quickly enough for a certain character to remark, "Fascinating."
Another cameo as the Enterprise's computer comes courtesy of the voice of the late Majel Barrett, the wife of series creator Gene Roddenberry. The post-credits dedication to the couple is enough of a tribute, but the new film itself actually does the unthinkable in equaling the original series and films.
Rather than being content with merely explaining franchise legends - such as Kirk's triumph over the Academy's impassable Kobayashi Maru training sequence for the salivating few who need the full story - director J.J. Abrams keeps the story accessible to all.
Every one of the "Trek" films has featured one or more unique, prevailing themes and the latest is the subject of identity. Abrams and company focus on this heavily with a complex plotline that actually works, but to explain it would violate the Prime Directive - after all, nobody can see the future.
"Star Trek" reaches for the skies and succeeds in revamping and recreating a world that has entertained so many since before we even landed on the moon.
In regards to this film and any possible follow-ups, Spock's famous "Live long and prosper" seems appropriate.
You can't see me doing the Vulcan salute, but you get the idea.
Now playing at the West Theater.