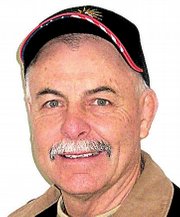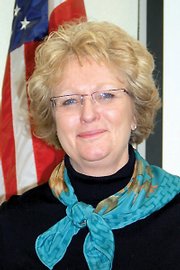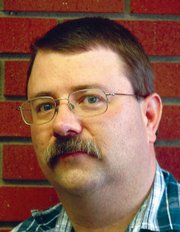 At a glance
Reaching the heights of government:
Moffat County Commissioner Audrey Danner, Craig City Councilor Ray Beck and Jeff Comstock, county natural resources department director, spent four days in Washington, D.C., this week on a legislative trip sponsored by Club 20, a Western Slope advocacy group.
During their visit, they:
• Heard from various congressmen that a cap and trade system on greenhouse gas emissions likely won't be implemented this year, but it is an idea that will not go away and probably will become a reality in one form or another.
Beck said Sen. Michael Bennet, D-Colo., said he will oppose any cap and trade system that raises consumers' electricity costs.
• Recommended to U.S. representatives Betsy Markey and John Salazar, Democrats from Colorado, that any money spent on health care should also focus on preventative practices.
Beck cited the county's Aging Well program as an example of people staying healthy and not being forced to get expensive treatment because they fall sick.
• Proposed the Department of Energy allow energy companies to pre-pay their severance taxes for oil shale production so communities can address their infrastructure needs before they're affected by industrial activity.
• Learned how to apply for recovery funds to expand broadband access in the western portions of Moffat County, as well use grants and loans to build or establish community computer centers.
Moffat County Commissioner Audrey Danner said she knew she had arrived in Washington, D.C., when Ray Beck shook the hand of a lobbyist sitting next to him on the plane and said, "See you on the Hill."
It was the first of several moments when Danner recognized the nation's capitol as a different landscape.
Together, with Craig City Councilor Beck and Jeff Comstock, county natural resources department director, the three local officials spent four days in Washington this week on a legislative trip sponsored by Club 20.
Elements of culture shock did not keep the three from carrying out their mission to advance Craig and Moffat County's interests in the highest reaches of government, and they think they accomplished their goals.
"We met with some of the nation's most powerful leaders," said Comstock, who serves as chair-elect for Club 20 in addition to his duties with the county. "I think we made a difference for our community."
Most of their successes came from the access afforded them by Club 20's "rigorous agenda," they agreed.
Among their daily meetings, Comstock and Beck spoke to Secretary of the Interior Ken Salazar and spent an hour with his senior policy adviser, Ken Lane, about natural gas drilling in the Vermillion Basin.
The basin sits in the northwest portion of Moffat County. Some consider it a valuable site for future energy development, while others think it should remain undisturbed.
The Bureau of Land Management plans to release a Resource Management Plan for the area this summer that will determine how much, if any, energy production is allowed in the region.
The BLM's preferred plan follows a model Moffat County supports, which allows companies to lease the entire basin but only disturb 1 percent of the surface area at a time.
Many of the plan's ideas came out of a four-year, community-driven process that Comstock, Beck and Danner said was a compromise between energy and environment.
"The national BLM office and Salazar's office, the Interior, are going to do their review of the plan in the next two months," Comstock said. "Our timing on that was critical."
He also said it seemed Lane showed a "deep appreciation" for the cooperative approach that created the original compromise now reflected in the local BLM office's proposal.
That said, it also seemed Lane already had been lobbied by the "extremes" on both sides of the issue, industry and environmental groups, Comstock said.
Their concern about influential lobby groups underscored a common belief among the three local officials that Washington isn't always in tune with what individual communities think is best.
But, after being there for a few days, and speaking to the people who must make the short-term and long-term decisions that will map Moffat County's future, they each said they trust the system and that they were excited to be a part of it.
"You never know if you're going to make a difference, but it's like playing the lotto, you have to make a move to win," Beck said. "On some of this stuff, what we did is plant the seed. Those decisions won't be made for a long time. On other stuff, we'll be able to see if we had an impact here shortly.
"I think the three of us, we can safely say we made a difference."