Andy Bockelman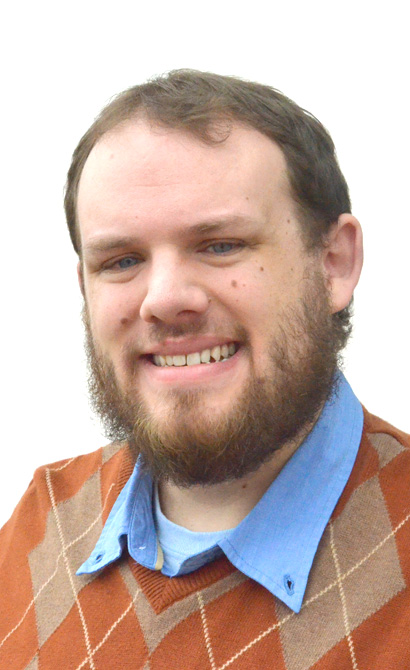 Andy Bockelman is a member of the Denver Film Critics Society, and his movie reviews appear in Explore Steamboat and the Craig Daily Press. Contact him at 970-875-1793 or abockelman@CraigDailyPress.com.
Find more columns by Bockelman here.
'Taking Chance'
3.5 out of 4 stars
Starring: Kevin Bacon, Tom Wopat, Ann Dowd, Blanche Baker; Nominee: Grand Jury Prize at 2009 Sundance Film Festival; Official Web site: www.hbo.com/films...; Now showing on film channel HBO.
Seen through the eyes of a main character who struggles internally to come to terms with a harsh truth, the film "Taking Chance" allows the entire audience to experience the pain of loss.
In April 2004, U.S. Marine Pfc. Chance R. Phelps is the latest casualty in the Iraq war. In view of the loss of such a young soldier, high-ranking officer Lt. Col. Michael Strobl (Kevin Bacon) requests special permission from the military to escort Phelps' body to his family in Dubois, Wyo.
In undertaking this task, he has little idea of the emotional toll it will take on him as he travels across the country doing what he believes to be his unquestionable duty as part of a honoring a young man's service to his country.
Bacon gives one of the best dramatic performances of his career as Strobl, both a dedicated member of the Marine Corps and the leader of a smaller but equally important platoon, namely his family.
The actor catches his role at a crucial point in his life - Strobl retired from his position in 2007 - and with the impact of his actions within the frame of film, it is not difficult to see how it would be hard to return to the military grind following such an experience.
Throughout his excursion, Strobl writes religiously in his journal, detailing the faces of people who learn about his plight as well as his own thoughts. The movie is all about facial expressions, an unsurprising feature from debuting writer/director Ross Katz, who served as a producer for the equally countenance-heavy Bill Murray film "Lost in Translation."
As in "Translation," the entirety of the characters involved can be summed up just through the simple contortions of their respective visages - we get the full gamut of emotion from stoic to overwhelmingly grief-stricken to guilty to joyful. Strobl alone portrays each of these at one point or another.
One confusing aspect is that we learn little about why Strobl chooses Phelps in particular.
Likewise, his fierce protection of his personal effects - a crucifix necklace, dog tags, a wristwatch and a St. Christopher medallion - make us wonder if there is something more at stake. Yet, it works thinking of Strobl's entire journey as a random act of kindness that spreads to all the people he encounters who seem to understand what he is doing without a word being spoken about it.
Everybody along the way counts, and that's what matters.
Aside from the opening explosions which lead to Phelps' demise, there is a prevailing sense of silence. This kind of quiet dignity is a constant throughout the film which allows a real connection to be made between the cast and the audience. It's certainly a refreshing change from recent entries about the Iraq war, which either display soapbox tendencies ("In the Valley of Elah") or just have mixed messages ("Stop-Loss").
On a personal note, it's a weird feeling to watch a film based around somebody you knew, although perhaps more so when it's somebody you didn't know well. I went to school with Chance Phelps, from elementary to high school, but I never saw him as anybody other than a kid in the grade ahead of me. That is, until my senior year, when Craig received the news of his death overseas, along with other young natives.
I remember laying out a special section for the honored military men in the MCHS yearbook and looking back with a slight sense of regret. Five years later, that has only increased and given the new visual stimulus, has almost become devastating in terms of personal remorse regarding my former schoolmate who was posthumously promoted to Lance Corporal.
In summing up "Taking Chance," I borrow a page from Lt. Col. Strobl's book and paraphrase his final thought of the movie: I barely knew Chance Phelps before he died. But today I missed him.