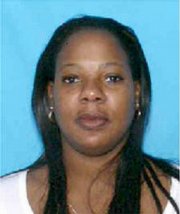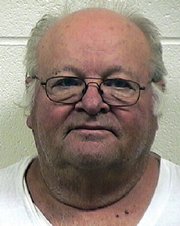 >
After a four-month delay that included an appeal, trial postponement and a Colorado Supreme Court ruling, the case against a Craig man accused of killing his wife is scheduled to resume this week in Moffat County District Court.
Terry Hankins, a Craig man in his 70s, is charged with first-degree murder and abuse of a corpse in connection with the June 2007 death of his wife, 34-year-old Cynthia Hankins, also of Craig.
He has pleaded not guilty to the charges.
Hankins, who originally was scheduled for a two-week jury trial in December 2008, is scheduled to appear at 11:45 a.m. Thursday in District Court for a status conference.
The court appearance could include the date of Hankins' new trial and its location.
The 14th Judicial District Attorney's Office filed a motion last week - shortly after the Supreme Court issued its ruling on an appeal in the case - requesting the status conference and a new trial date.
In October 2008, prosecutors appealed rulings made by Michael O'Hara, chief judge of the 14th Judicial District, during a September 2008 motions hearing. The appeal stayed all court proceedings until the Supreme Court made its decision.
O'Hara ruled that statements Hankins made to investigators, statements that included Hankins describing in detail the killing, dismemberment and disposal of his wife, be suppressed because of Miranda violations.
However, the Supreme Court reversed O'Hara's ruling.
"Contrary to the trial court's conclusion, none of Hankins' statements at issue in this appeal should have been suppressed," the court wrote in its decision.
The judge also ruled that the trial be relocated from Moffat County to Routt County because of publicity of the suppressed statements. That publicity, he added, potentially could be enough to interfere with Hankins' right to a fair trial.
With the statements in question back in, it is unknown whether the trial location will remain in Routt County, or revert back to Moffat County.
When reached Monday, Deputy District Attorney Jeremy Snow, who is prosecuting the case with Chief Deputy District Attorney Carl Stahl, said he would not comment on whether prosecutors will ask that the trial move back to Moffat County.
Hankins is in custody at Moffat County Jail.