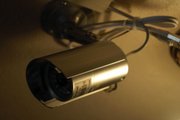 It's difficult to keep up with changing technology, especially when a new system can become outdated within a few hours.
Technological upgrades require constant revamping, rewiring and maintenance.
At the city, county and school district levels, someone is charged with the task of making sure everything runs smoothly and efficiently for the benefit of the community.
That means staying ahead of the technology curve.
Moffat County School District
Marlene Knez, technology director for the Moffat County School District, said the recent year was full of exciting technological updates.
"Updating the network infrastructure and increasing the bandwidth in MCSD resulted in exciting technology related opportunities available to MCSD students and teachers," Knez said.
Knez said increased bandwidth provided the school's students, faculty and administration with fast and reliable online access.
The connection allows better interaction with educational software and interactive Web-based programs designed to improve reading and writing skills.
Upgrading the wide area infrastructure to broadband fiber also provided voice, data and video capability in each classroom.
"Basically, it's better access to more technology in every classroom," Knez said.
As far as the future goes, Knez said all the tools are in place.
"We are looking to provide more professional development," Knez said. "We've got the infrastructure out there, and now the teachers are excited to learn more about blogging, wikis and other collaborative tools that the kids already know about."
Knez said it is difficult to remain ahead of the curve, but each step this year has led in the right direction.
"Accessible technology fosters excitement while equipping students with the 21st century skills needed in today's world," Knez said.
City of Craig
Mike Murphy, engineering technician for the city of Craig, said there are many technological upgrades that will help the city function more efficiently.
The city's Geographic Information System allows for surveying and mapping for utilities and pipelines with great accuracy.
"When someone's looking at where our pipelines are located, they'll be within an inch," Murphy said. "With GIS, you can zoom in on an area you're interested in, and you're seeing everything that's there: water lines, utilities, curbs and gutters.
"It benefits us forever, because instead of looking at old roll ups, everything is digitized and easy to locate."
The city also is moving forward with its communication technology.
Murphy said the computers need updating each year, and the City Council soon will be paperless, using only laptops.
Using notebook computers and wireless Internet connection, council members will be able to keep all of their information digital.
They also will be able to access projects and information through the Web site from their home computers, saving time and paper.
"This way, they won't have to print 12 books twice a month," Murphy said. "It will save a lot of work."
Murphy said the city also is looking into expanding its wireless capabilities throughout the city, although reliability has been improving in recent months.
"Everything always changes," he said. "So we try to keep up with it. The equipment is always upgraded when its reliability is gone. The technology is just getting better and better and the costs are going down, so it's getting cheaper to update our older equipment."
Moffat County
Mason Siedschlaw, information services coordinator for Moffat County, said several new projects and upgrades will help keep county departments running smoothly.
"We've added security video cameras in the Museum of Northwest and one in the terminal in the airport," he said.
The new security systems will allow for digital recordings, a feature which was not previously available.
Moffat County also has focused on updating its communication technology.
Last month, an overhaul of the network hardware was completed.
"The network hardware and cabling, some of that equipment is seven or eight years old, and that's pretty outdated for computers," he said. "It's great to have it updated to a faster speed."
As of last week, a complete upgrade of the entire phone system at the Moffat County Courthouse and Extension Office was finished.
The new system is called Voice Over IP, and it offers users several new features. It is easier to manage and will save on long distance costs in the long term, Siedschlaw said.
"I don't know how old (the phone system) was, but it's been around for a long time," he said. "We were having a lot of technical issues with it and we were really looking forward to it getting it upgraded. VOIP is going to be the industry standard soon."
The next thing Moffat County is looking to revamp is its Web site.
Currently, users can search online through tax records and property databases, however, Siedschlaw said the county is looking forward to adding new features.
"We'd like to see a few more user-friendly things on our Web site," he said. "We want a Web site that's easier for us to manage and also easier for the public to navigate around. Just recently, we added a feature where people can pay their taxes online so they don't have to come down here. People are becoming more and more comfortable with paying those things online, and that's a huge time-saving thing for the public and for us."
Overall, Siedschlaw said he is excited for the future of technology at the county level.
"It's nice to see the projects we've been able to accomplish recently, as well as the ones we're looking to finish here in the next six months to a year," he said. "That will be nice, getting a lot more of this infrastructure updated, because we were certainly working on some old equipment."
Nicole Inglis can be reached at 875-1793 or ninglis@craigdailypress.com.