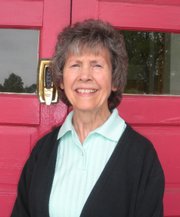 All former students of St. Mark's Preschool, and friends of Rosie Crosthwaite, are invited to attend a free picnic, scheduled for noon to 2 p.m. Saturday, at the preschool.
The picnic is to celebrate Crosthwaite's 27 years at the preschool.
Her tenure ended a few weeks ago.
Members of the Lutheran Church of Grace and St. Mark's
Will be serving lunch and hosting Crosthwaite at the picnic.
Lunch will include grilled hot dogs, chili, sauerkraut, chips and ice cream.
There will also be a large card for visitors to sign for Crosthwaite.
Relay For Life team captain meeting
Craig Relay For Life will be having a team captain meeting at 6:30 p.m. Tuesday at Moffat County High School.
All current team captains are asked to attend, and anyone interested in starting a team or becoming a team captain is encouraged to attend also.
For more information, visit www.craigrelayforlife.com, or e-mail djkenny40@yahoo.com.