Andy Bockelman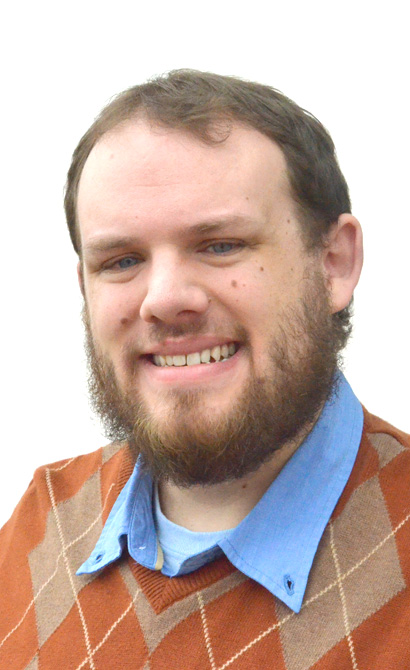 Andy Bockelman is a member of the Denver Film Critics Society, and his movie reviews appear in Explore Steamboat and the Craig Daily Press. Contact him at 970-875-1793 or abockelman@CraigDailyPress.com.
Find more columns by Bockelman here.
What is the latest movie release likely to wow audiences with its beautiful depiction of an Indian rags-to-riches story?
There's no need for a multiple choice, because the only possible answer is "Slumdog Millionaire."
Jamal Malik (Dev Patel) is the success story of Mumbai, India. At 18, his success on the country's version of "Who Wants to Be a Millionaire" has been almost unprecedented. So much so that he is being interrogated by police because of it. Jamal has no way of explaining how he has made it so far in the show, other than to recount the details of his life.
Growing up orphaned, he and his brother, Salim (Madhur Mittal), had to do whatever they could to survive in the slums, Although Jamal could handle the stress of such an existence, his heart still belongs to Latika (Freida Pinto), his first love, who is the reason he appeared on the game show in the first place.
Patel creates a wonderfully motivating character - one who has seen the worst conditions in the world, yet still dares to hope for something more. Consequently, Ayush Mahesh Khedekar and Tanay Hemant Chheda perform on the same level as Jamal in the younger, equally dire stages of his life.
Pinto does well as the object of his desire, who has long since stopped dreaming after being exposed to the horrors of the criminal world. Irrfan Khan keeps us guessing as the police officer who grills Jamal about his questionable past, though no more than Anil Kapoor as the show's host, Prem Kumar, who almost steals the show playing his own little mind games with our young protagonist, never letting up for a second in protecting the grand prize of 20 million rupees.
The movie is a fantastic blend of Western world customs and Eastern world sensibilities. The game show element seems completely trivial - pardon the pun - when blended with the horrors of destitution that Jamal and company face, and rightfully so.
Yet, it all comes together just right, emphasizing Jamal's karma and ultimate drive to come out on top despite, or perhaps because of, all of his suffering in life. Considering that he goes from nearly losing his eyes to a Fagin-like criminal lord (Ankur Vikal) to a job fetching tea for telemarketers, it is hard to say what his true low point is.
His near-stumble on one of the first questions on the show involving the Indian flag shows that he is not somebody who would usually be in the position that he is in, yet his path is laid out for him with a series of queries practically hand-picked just for him. The old-fashioned romance of the story is what completes it and makes it all the better, especially when it is capped off with an unpredictably high energy dance session set to composer A.R. Rahman's "Jai Ho."
The latest from director Danny Boyle ("Trainspotting," "Sunshine") and his Indian co-director Loveleen Tanden is a winning adaptation of the novel "Q and A," and a must-see for all. To anyone unconvinced, consider this: Is that your final answer?