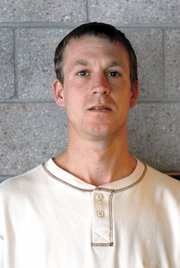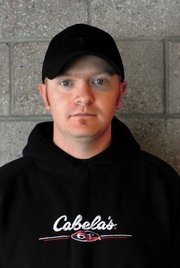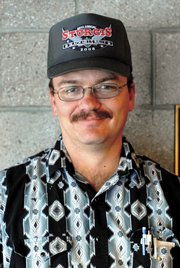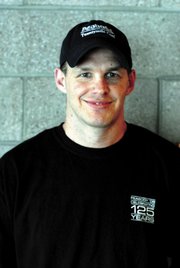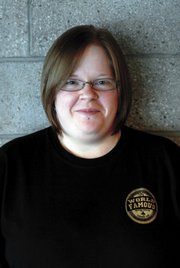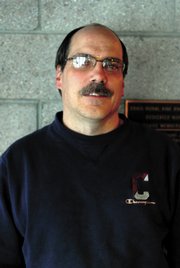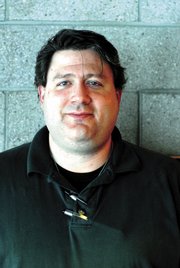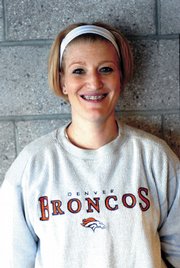 Craig Fire/Rescue volunteers
Name: Chad Elliott
Age: 30
Occupation: Maintenance tech
Reasons for joining fire department: Firefighting is in my blood. My grandfather is a retired full-time firefighter from Indiana. I was on the volunteer department and want to continue serving the community in Craig as a firefighter, also.
Name: Justin Fedinec
Age: 28
Occupation: Washplant mechanic and EMT at Twentymile Coal Co.
Reasons for joining the fire department: I really like the way the fire department here works, with them working alongside the ambulance service and all the other agencies in Craig and the surrounding areas. Living in Craig my entire life, I have been able to see all the things they do and decided that it was something I wanted to be a part of.
Name: Wade Johnson
Age: 38
Occupation: Electrician
Reasons for joining the fire department: I have always liked the fire department since growing up watching "Adam 12" on television. I also was No. 1 nozzle man on my ship when I was in the Navy. I have always had an interest. I just figured I had better try it out now before I get too old and couldn't physically handle it anymore due to age and how fast time really does move. It was also priceless, the looks I got from my family when I mentioned it to them. Being a good example to my children is what really counts.
Name: Larry Moe
Age: 27
Occupation: Coalminer
Reasons for joining the fire department: To be a part of the brotherhood and have a family and friends in Craig. I also want to serve my community, and my kids also think what I am doing is real cool.
Name: Rachel Nicodemus
Age: 26
Occupation: Emergency medical technician
Reasons for joining the fire department: I want to be a part of a great group of people I have worked beside on emergency calls. To gain knowledge of how they work and why they perform certain skills on the scene to safely rescue people from buildings and vehicles.
Name: William "Bill" Scalzo
Age: 47
Occupation: Respiratory therapist at The Memorial Hospital
Reasons for joining the fire department: I joined the recruit class because I wanted to get involved in our community, help people, set a good example for youths in Moffat County and get out of the house.
Name: Carl Sokia
Age: 29
Occupation: Director of human resources at Sheraton Steamboat Resort
Reasons for joining the fire department: The excitement, honor and the brotherhood/sisterhood of the department. Firefighting is such an exciting battle because fire is a living, breathing thing just like you and I. It's also a great chance to serve within our community. I also take pride in being able to work hand-in-hand with some of the greatest heroes our country has.
Name: Shane Thomas
Age: 32
Occupation: Information technology technician
Reasons for joining the fire department: "Titus"
Name: Joby Told
Age: 34
Occupation: Medical assistant, now a stay-at-home mom
Reasons for joining the fire department: I've always been interested in emergency services. I wanted to experience a career that gives back to the community and shows my girls they can achieve anything.
The final hurdle of a screening process for prospective Craig Fire/Rescue recruits is an interview with longtime fire department veteran and second-year Chief Bill Johnston.
He liked what he heard from the 2009 rookie crop, a group that includes nine people - seven men and two women, ranging from 26 to 47 years old.
"After my interviews, it was obvious to me we have a different caliber of recruit," Johnston said Monday morning, two weeks into the 2009 class' training. "Overall, as a group, they seem more enthusiastic, more understanding of the time commitment. : The caliber seems better than (it has) in the past."
The class is one of the largest, "if not the largest," in the fire department's 88-year history, Johnston said.
The fire chief said the department probably averages four new recruits a year, with about half of them making it through the year-long probationary period to become regular firefighters, and the other half dropping out.
Last year's class had just two recruits, both of whom made it through to become regular firefighters.
"Last year was one of the worst years I can remember," Johnston said. "A class of two is not very efficient."
Johnston said he is optimistic the 50 percent dropout rate won't hold true with the 2009 class.
"My gut tells me that's going to change with this class," he said. "There's a different feeling about this group. It might turn out that I'm wrong."
The nine recruits - it was 10 before one person dropped out - became official department employees Jan. 1 and underwent an all-day orientation Jan. 3.
They are allowed to go out on regular calls but also operate under several restrictions in their probationary year, including not being allowed to go out on the first truck leaving the station for calls, and not being able to go out on technical rescues.
For the next year, the recruits will be required to spend one or two Saturdays per month in all-day training sessions, and earn state certifications in areas such as firefighting, first aid/CPR and hazardous materials.
If they make it through and earn the required certifications, the probationary firefighters will be upgraded to regular status in January 2010.
Johnston credited this year's large rookie class to a new approach in attracting future firefighters. The department, he said, began recruiting new blood.
"Instead of waiting for them to come to us," he said, "we went to them."
Throughout 2008, the department "made ourselves extremely visible in all areas," the fire chief said. "Everything we did had recruiting in the back of our minds."
The new strategy worked, the proof being the number in this year's class, and it's an approach that is now a permanent staple for Craig Fire/Rescue.
"We learned our lesson," Johnston said. "We have to go find them."
But, a large rookie class isn't without its headaches. Namely, Johnston said, cost.
It costs roughly $12,000 to equip one new firefighter after he or she has gotten through the probationary period. If all nine recruits made it through, the department would be looking at a $108,000 price tag.
"That is a factor when you run a big class," the fire chief said. "The bottom line is getting new recruits is going to cost you some money at the end."
The department will build costs from the rookies into its 2010 budget.
All in all, though, a large rookie class isn't a bad problem to have, Johnston said.
If all the rookies make it through, they would push the fire department's total roster to 33. Since he took over as chief, Johnston said it's been his goal to have at least 30 regular firefighters.
"If we make it to 33," he said, "I'll be happy. : I have high hopes for this class."
Joshua Roberts can be reached at 875-1791, or jroberts@craigdailypress.com.