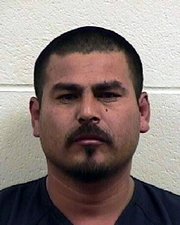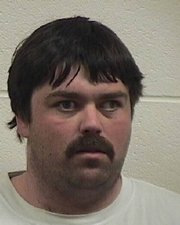 A drug case brought out by an All Crimes Enforcement Team investigation in March 2008 is scheduled to conclude this month in Moffat County District Court.
Sentencing is pending against one of the 11 suspects arrested and charged in Moffat County stemming from the ACET probe. Another is scheduled for a jury trial.
In November, a Moffat County jury found Russell Stewert McDiffett guilty of distribution of a schedule 2 controlled substance, a Class 3 felony.
He is scheduled for sentencing Jan. 14 in District Court, he and faces penalties ranging from four to 16 years in prison, community corrections or probation.
The sentence is at the court's discretion.
Jeremy Snow, 14th Judicial District Attorney prosecutor, said he will make a recommendation to the court on McDiffett's case but will review findings in a pre-sentencing report before determining what his position will be.
The felony conviction is McDiffett's first, according to court records.
McDiffett became the 10th conviction in the case. More than 40 years in prison and $30,000 in fines have been handed out in sentencing thus far.
The final suspect is Horacio Contreras-Alcala.
He is charged with distribution of a schedule 2 controlled substance, possession with intent to distribute and conspiracy to distribute a controlled substance, all felonies.
Contreras-Alcala has pleaded not guilty to the charges and is set for a five-day jury trial Jan. 12 in District Court.
ACET arrested the suspects after conducting an investigation into area methamphetamine and cocaine distribution.
The task force alleged those arrested were part of one of the largest drug supplying networks in Northwest Colorado.