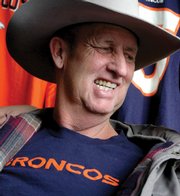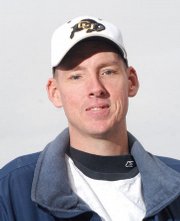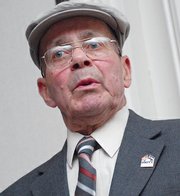 Craig lost three residents in 2008 who each left a big mark on the city and the loved ones, friends and neighbors they left behind. Their accomplishments and dreams live on, though, in local youth who play on soccer and baseball fields, and Broncos supporters who saw Craig be named as one of eight cities in Colorado with the team's biggest fans.
Saed Tayyara
Saed Tayyara, 67, died Nov. 29, 2008, in Craig after a battle with cancer.
Despite having been diagnosed with stage-four lung cancer in February 2007, Tayyara ran for and won a second term as Moffat County district 2 commissioner.
Tayyara emigrated to the U.S. from Syria in 1963 and became an American citizen in 1972. While living in Craig, he was a business owner and served as mayor, city councilor and Moffat County commissioner, in addition to serving on many civic and political boards. He had been elected to a second term as commissioner less than a month before his death.
He is remembered for his love of American freedoms, including being able to speak freely and hold differing opinions, and how knowledgeable and prepared he always was.
Tayyara always appreciated soccer, which he played as a boy, and helped get more soccer fields built in the county. After his death, the new soccer complex at Loudy-Simpson Park was named after him.
Steve Ivers
Steve Ivers, a major presence in Craig and Moffat County youth and adult sports, died May 11, 2008, in Grand Juction after a two-year battle with cancer.
An estimated 600 to 700 friends, family and community members gathered onto Field Four at Loudy-Simpson Park - since re-named Steve Ivers Field - to remember and honor the 37-year-old local diamond legend.
Speakers at the memorial service described him as a loving father, faithful friend, energetic ballplayer, passionate sports fan and a dedicated youth coach. They said it was a fitting tribute to remember him at the baseball field, a place where he had spent many hours.
A baseball player in high school, Ivers was an avid softball player as an adult. He also played adult ice hockey and coached numerous youth baseball, football, hockey and basketball teams.
Don Pankey
Don Pankey - businessman, rancher, husband, father and fan - died April 16, 2008, at his home east of Craig after a two-year fight with cancer.
A noted workaholic, Pankey always made room for watching the Broncos games, and he passed his love of the team on to his family.
In December 2007, Pankey received a gift tailored to his passion: a note thanking him for being a Broncos fan, and inviting him and his sons to the team's game Dec. 30, 2007, against Minnesota - with stadium seats and a suite. The note was from all-pro center Tom Nalen and the Denver Broncos. This gift was given to Pankey by long-time family friends and business associates, Tony and Kim Maneotis.
It was the perfect gift at the perfect time for the Broncos fan, who could not sit outside due to his cancer treatments.
In January 2008, Pankey's cancer treatments were stopped and his prognosis was three to six months. That didn't keep him from hoping to get to see one more Broncos game, though.