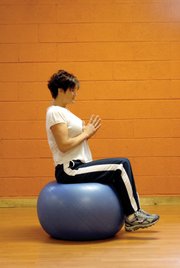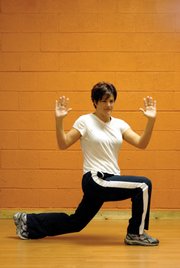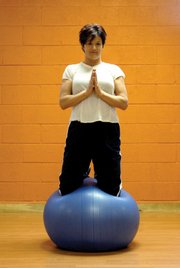 Craig — Women's midsections are how they generally gauge their fitness and overall readiness for swimsuit season, said Karrie Booth, personal trainer and co-owner of Holistic Health & Fitness, 420 Breeze St. in Craig.
So when it comes time to work out, Booth said it's all abs.
"The biggest thing to do is to pay attention to your abs in everything you do," she said. "The more you suck your abs in, the more they're going to stay in."
Booth said key exercises for strengthening one's core include lunges, push-ups and balance ball exercises.
"Anything that involves multiple muscle groups is going to be ideal," she said.
But, it takes more than just a few exercises to get your body bikini-ready.
"What women most want to change is going to involve diet and cardio, too," Booth said. "You will not start to see your ab muscles until your fat is gone. So cardio is crucial."
Fitness centers can offer an encouraging atmosphere, Booth said, but much of getting in shape includes incorporating workout lessons into everyday life.
"Brush your teeth with one foot off the ground," Booth said. "Wash the dishes on one foot. Look at it as every opportunity to burn more calories."
Booth said routine activities, such as cleaning the house or playing ball with your children can be a fun alternative to running on a treadmill.
Also, keep in mind that women shown with workout stories in magazines don't look the way they do because they did the simple workouts depicted.
Booth said those workouts are a maintenance plan once women can get their bodies to a place they're happy with.
"It's going to take five to six weeks just to start to see results, especially on the scale," Booth said.
Results require setting goals and having dedication to achieving those goals.
"You have to sit down and have a game plan," Booth said. "It has to be a complete change. It's going to take a huge commitment."