Andy Bockelman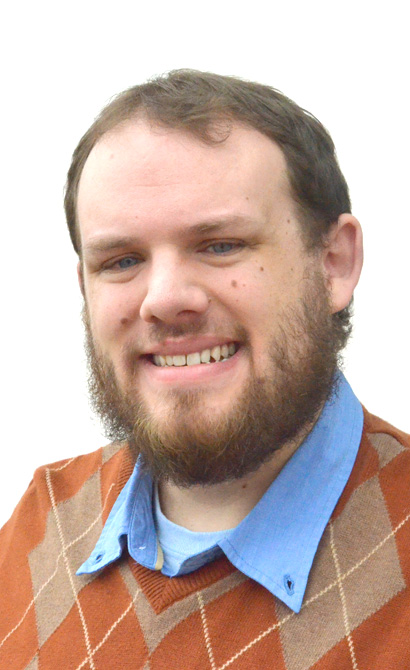 Andy Bockelman is a member of the Denver Film Critics Society, and his movie reviews appear in Explore Steamboat and the Craig Daily Press. Contact him at 970-875-1793 or abockelman@CraigDailyPress.com.
Find more columns by Bockelman here.
'He's Just Not That Into You'
Starring: Ben Affleck, Jennifer Aniston, Jennifer Connelly
1.5 out of 4 stars
February is a month for romantic comedies, with some inexorably being less bearable than others. And if the negative title of "He's Just Not That Into You" doesn't give you a clue as to which column it belongs in, nothing will.
After a blind date, Baltimore singles Gigi (Ginnifer Goodwin) and Conor (Kevin Connolly) go their separate ways, both interpreting different results from the night. More interested in pursuing his friend, Anna (Scarlett Johansson), Conor forgets about the date after five minutes. Gigi, on the other hand, is convinced that he is the man for her.
After a series of ignored follow-up phone calls, she happens upon Conor's roommate, Alex (Justin Long), who hits her with the hard truth that Conor is never calling her back. As she accepts his advice and recruits him as her unofficial dating consultant, Conor cannot get Anna to take the relationship to the next level because she, an aspiring singer, is more interested in married recording executive Ben (Bradley Cooper), whose wife, Janine (Jennifer Connelly), just happens to work with Gigi.
In a movie filled with couples, it's difficult to discern who comes out on top, especially when the pairs overlap. The "just friends" vibe from true romantic Gigi and realist Alex is the easiest to take, thanks to Goodwin's sweetness and Long's comic abilities, though a little goes a long way for both traits.
The love triangle featuring naÃive Johansson, conveniently indecisive Cooper and naggy Connelly is hard to swallow, but made even worse when the shape becomes a square with the addition of Connolly, who is exceedingly annoying throughout the movie. Oddly, Ben Affleck and Jennifer Aniston are out in left field as a boyfriend/girlfriend duo who just can't seem to get to the marriage step of their lives.
Even stranger is Drew Barrymore as largely useless character Mary, who bemoans the pitfalls of the technology-heavy modern dating world, yet still checks her MySpace page religiously.
Although not particularly friendly to the book crowd, the movie - based on the best-selling self-improvement guide by Greg Behrendt and Liz Tuccillo - presents segments like chapters with introductions from random men and women, none of which are enlightening or funny.
One man presents a checklist of ways to tell that a woman won't sleep with her male friends, while a twenty-something girl whines about the inconvenience of caller ID, a preventative force in her stalker-esque activities. These interludes frame the film poorly, but this is the smallest concern.
As with so many romantic comedies, the women are trite and helplessly in need of advice while the men are well-meaning, but ultimately caustic and selfish. The reason this formula doesn't work this time around is because there are just so many of them.
The ensemble cast structure may invoke a sense of reality as characters weave in and out of one another's lives, but there is a very unbalanced amount of focus and a questioning as to who is the most important, because all the stars seem to be battling it out. It gets so bad that the refreshing presence of Kris Kristofferson and Luis Guzmán in tiny roles show up the rest of the major actors.
The point being that for a movie based on a self-help text, all this clutter cannot help anyone.
"He's Just Not That Into You" strives to be as sweet and filling as a box of Godiva chocolates. Instead, it winds up being as bland, over-marketed and unwanted as the millions of uneaten candy hearts that bear the same kinds of innocuous messages the movie proselytizes - "U R 2 Cute," "Hot Stuff" - when both film and candy could be so much more straightforward and simple, like the classic "I Love You."