Andy Bockelman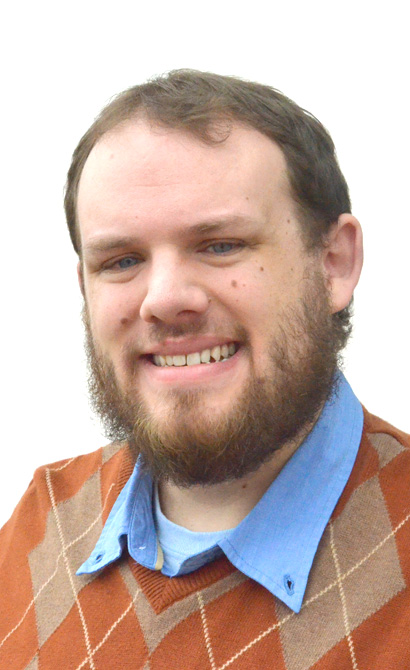 Andy Bockelman is a member of the Denver Film Critics Society, and his movie reviews appear in Explore Steamboat and the Craig Daily Press. Contact him at 970-875-1793 or abockelman@CraigDailyPress.com.
Find more columns by Bockelman here.
'Julie & Julia'
Rating: 3 out of 4 stars
123 minutes
Starring: Meryl Streep, Amy Adams and Stanley Tucci.
With the coming of the digital age, it was only a matter of time before a blog inspired a film. But even with its tie to something as impersonal and simulated as the Internet, the movie "Julie & Julia" touches and tantalizes all five senses as finely as a gourmet meal.
Living abroad with her American diplomat husband (Stanley Tucci) in 1949 France, Julia Child (Meryl Streep) never tires of the Parisian lifestyle - first and foremost, the haute cuisine.
Her love for food inspires her to pursue a career in cooking by enrolling in classes at Le Cordon Bleu, the students of which are almost exclusively male.
In 2002, New Yorker Julie Powell (Amy Adams) is in a slump working in a depressing, cubicle-bound job and living in a cramped Queens apartment.
The aspiring writer's one creative outlet is the kitchen, where all the trials of her life no longer matter when she starts cooking.
Her passion for food preparation leads her husband (Chris Messina) to challenge her to write about what she truly loves. She does him one better by setting a goal for herself: to cook all 524 recipes in Child's literary piÃce de resistance, "Mastering the Art of French Cooking," and write a blog entry about every item.
Streep is larger than life in personality and physical build, with specially employed camera techniques and set pieces giving her the appearance of Child's sturdy 6 foot 2 inch figure.
But the reason the actress, once again displaying why she is the finest of her generation, is head and shoulders above the rest is that her portrayal of Child is practically flawless, bringing out not only her loopy sense of humor but also her one of a kind grace and dignity.
Although Powell doesn't have the same kind of instant recognition and memorable characteristics, Adams makes her pleasant yet real as she struggles to fit her demanding culinary routine into her life while still keeping her sanity intact.
Messina is likable enough as her husband, Eric, whose patience is tried with his wife almost never away from the stove, but Tucci is perfection as Paul Child, who remains a solid rock of encouragement as his spouse re-imagines the French food scene even when his own career becomes an obstacle.
The pages of Powell's 2006 published recount of her experiences splice quite satisfactorily with Child's own autobiography, "My Life in France," as we see Julie get through the rough patch in her life by taking comfort in the fact that Julia was not always the big name she is today.
The juxtaposition of their two lives set decades apart syncs up thanks to the screenplay cooked up by writer/director Nora Ephron. There's a sumptuous buffet to be had in this "finding yourself" film as the title women do just that, all the while fashioning some truly delightful dishes whilst working out their own insecurities.
Whether it's the questionable aspic - a boiled meat gelatin - or the intimidating pÕte de canard en croute - stuffed duck baked in a pastry shell - all these entrees bring out a new side of the heroines as they master them then and now.
To top it all off, Julie's cautionary preparation of lobster Thermidor, set to the Talking Heads song "Psycho Killer," may just be the funniest scene involving a crustacean since "Annie Hall."
"Julie & Julia" doesn't set out to change the world - Child may have revolutionized French cuisine by bringing it to the mass of American cooks and acting as a lifelong liaison between the two cultures, but the movie takes more after Powell's plight by settling for making a dent in the lives of a fair few.
Truthfully, the Julia portion of the film outweighs the Julie half in terms of pure quality, but both have their merits.
Besides the life lessons underscored by both of these chefs - remember, you can never, ever have too much butter - their writings and romances are substantial enough to fill out a table set for a three course dinner.
So, to quote Ms. Child: "Bon appetit!"