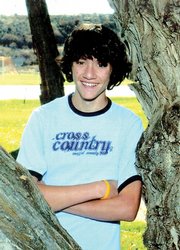 A funeral has been scheduled for a 20-year-old Craig man who died last week after a skateboarding accident.
Services for Shane Braselton, a 2007 Moffat County High School graduate, will take place at 10 a.m. Wednesday at St. Michael Catholic Church, 678 School St.
A rosary and vigil will be at 6 p.m. Tuesday at the church.
The family will receive friends at the church from 5 to 6 p.m. Tuesday.
Braselton died Wednesday in Grand Junction, a day after reportedly falling off his skateboard in Craig.
He worked at Carelli's Pizza in downtown Craig.
He was treated in The Memorial Hospital's emergency room Tuesday and then released. Later that night, he was brought back to the ER and then transported to a different hospital.
As of Monday night, Moffat County Coroner Owen Grant had not received the cause of death. He expected to receive that information possibly today.