Andy Bockelman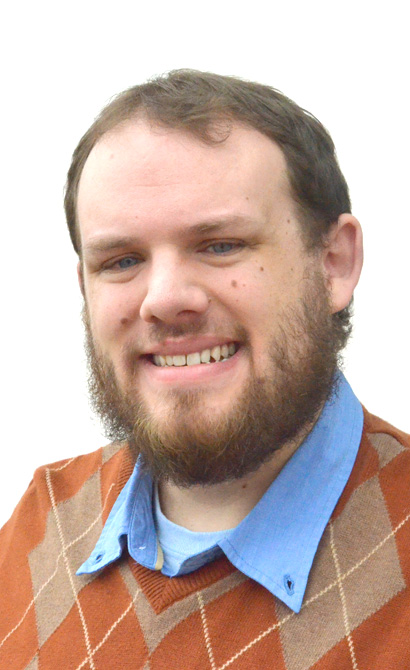 Andy Bockelman is a member of the Denver Film Critics Society, and his movie reviews appear in Explore Steamboat and the Craig Daily Press. Contact him at 970-875-1793 or abockelman@CraigDailyPress.com.
Find more columns by Bockelman here.
'Observe and Report'
2 out of 4 stars; Starring: Seth Rogen, Anna Faris, Ray Liotta
A pudgy security guard whose job is his life and is a little too dependent on his mother - it's dejà vu all over again with the "Paul Blart: Mall Cop" copycat "Observe and Report."
Ronnie Barnhardt (Seth Rogen) is a law force to be reckoned with. At least within the constraints of the Forest Ridge Mall, where he holds the post of head of mall security.
Unfortunately for him, his "power" does not endear him to Brandi (Anna Faris), the department store makeup counter girl upon whom he has set his sights. Fate intervenes when she becomes the latest victim of the exhibitionist stalking the Forest Ridge parking lot.
The serial flasher draws the attention of the real police, including a straight-laced detective (Ray Liotta) who Ronnie desperately wants to one-up to gain Brandi's favor. Hatred soon turns to hero worship when he decides he wants to become a bona fide policeman, but as Ronnie trains for the police academy, the maelstrom of mishaps at the mall is only just beginning.
As far as self-important, delusional characters go, Ronnie is somewhat likable, helped along by jovial everyman Rogen's dedication to turning such a schlub into a believable action hero. Speaking of stock characters, Faris could teach a class on how to best play the snotty bimbo role, which is a pretty tame description of promiscuous party girl Brandi.
Conversely, usually reliable Liotta may as well have had a cardboard cutout cast in his place for all the energy he puts into his role as exasperated Detective Harrison. Wide-eyed Collette Wolfe is sweet as a cinnamon bun franchise employee Nell, who carries a torch for Ronnie, for some misguided reason.
Celia Weston is both funny and sad as Ronnie's mother, a fall-down drunk, but much of the real laughs come from her son's task force, which consists of the meek, gun-loving Yuen brothers (John and Matt Yuan) and second-in-command Dennis, played by an oddly laidback Michael Peña, sporting a lisp and an embarrassingly bad home perm.
1998 saw two asteroid movies ("Armageddon," "Deep Impact") released and 2005 unveiled three versions of "War of the Worlds," so why shouldn't 2009 be the year of the mall cop?
Especially when there's such a differential between nice guy/single dad Paul Blart and Ronnie, a bi-polar racist. The real discrepancy being the target audience - rather than the family demographic of "Blart," there seems to be no comedy aimed at anyone in particular.
Ronnie's antics - hassling a "suspect" with Middle Eastern heritage (Aziz Ansari) and beating parking lot skateboarders senseless - are in fact more inclined toward a true action movie and an odd effect is the striking similarities between his personality and that of "Taxi Driver"'s Travis Bickle. Though he is no De Niro, Rogen's occasional rambling voiceovers get way too intense at times, and Ronnie's proclivity for heavy armaments invokes some violence that is strangely out of place in what feels like a light-hearted movie at its core.
The flasher doesn't help much, either.
"Observe and Report" is not horrible, but it is mean-spirited.
Even with relatable actors, so many of the characters are too defiantly hateful for everyone to get behind. Although certain segments are funny to observe, it's my duty to report that the overall movie is much edgier than it needs to be.