Andy Bockelman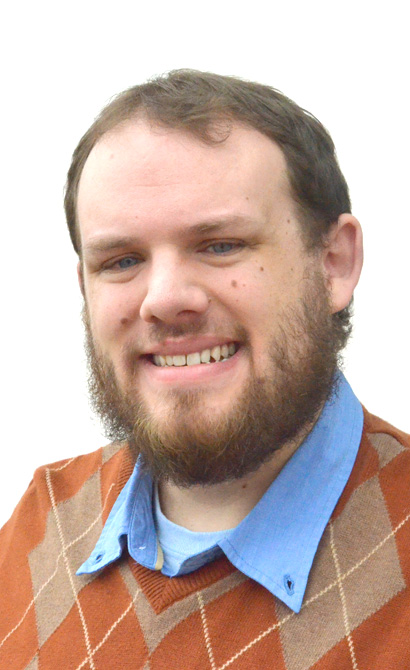 Andy Bockelman is a member of the Denver Film Critics Society, and his movie reviews appear in Explore Steamboat and the Craig Daily Press. Contact him at 970-875-1793 or abockelman@CraigDailyPress.com.
Find more columns by Bockelman here.
For more
"I Love You, Man," 3 out of 4 stars; Starring: Paul Rudd, Jason Segel, Rashida Jones
What can you expect from the comedy "I Love You, Man?" The amalgamation of a falsetto soccer fan, a sleeper hold from Lou Ferrigno, and a beagle-pug mixed breed named after Anwar Sadat.
Just for starters.
The life of nice guy Peter Klaven (Paul Rudd) just got a whole lot better. Newly engaged to his girlfriend, Zooey (Rashida Jones), Peter is walking on air - until his fiancee observes that he has no close friends.
The more he thinks about, the more he realizes that the wedding party will be lacking a crucial component: the best man.
Peter's quest to find a new friend is met with disastrous setups by his parents (Jane Curtin, J.K. Simmons) and brother (Andy Samberg), and meeting men on the Internet is a different horror story altogether.
It's not until he randomly meets Sydney Fife (Jason Segel) that he starts to hit his stride.
Although Sydney is admittedly crude and overbearing, his friendship has a noticeable effect on polite-to-a-fault Peter. Unfortunately, the more time the new pals spend together, the more inattentive Peter seems to be in the eyes of his bride-to-be.
Rudd's easygoing presence is sharply contrasted by Segel's unusually intense personality - while one goes out of his way to make root beer floats for his fiancee and her girlfriends, the other encourages his dog to leave its mess wherever it pleases.
But, there's a real yin and yang between the two as they construct the perfect "bromance," the ultimate in male friendships.
Though the two leads - whose paths have crossed in "Knocked Up" and "Forgetting Sarah Marshall" - can carry everything, their co-stars are less amazing.
Jones fares best as sweetheart Zooey, but Curtin, Simmons and Samberg are given little attention as Peter's family.
Combined with a distracting amount of the story devoted to Zooey's friends, Hailey (Sarah Burns) and Denise (Jaime Pressly) and Denise's uncouth husband, Barry (Jon Favreau), the energy really drags.
Despite its overzealous use of supporting characters, the movie is a buddy comedy at heart and a good one, at that.
Whether Peter and Sydney are theorizing how much beer it took to get Andre the Giant drunk - "Anybody want a peanut?" - or poorly jamming out to the entirety of the Rush songbook - from "Tom Sawyer" to "The Song Remains the Same" - their exploits are fun to watch.
Even so, the overall feeling left by the film is that it tries too hard, exemplified by the two actors who can effortlessly do such awkward comedy, but still leave a few too many pauses in the flow. But as far as peaks and valleys go, there are some real heights in the comedy preceding the few lows.
"I Love You, Man" is a fine comedy for all the dudes in the frat house to appreciate.
Even if it gets a little tiresome toward the conclusion - especially with Peter's never-ending mission to find a nickname for Sydney - that brotherly spirit stays strong.