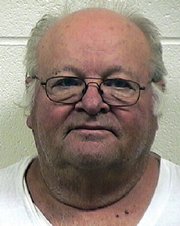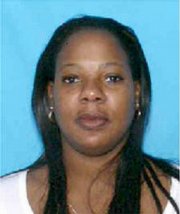 At a glance
• Terry Hankins, 71, faces eight total charges, including first-degree murder.
• Judge dismisses possession of controlled substance charge, cites improper seizure.
• Hankins to be tried Dec. 1 on murder and abuse of corpse charge; trial on remaining charges to come at a later date.
• Murder trial to begin Dec. 1 in Steamboat Springs.
Michael O'Hara, chief judge of the 14th Judicial District, issued rulings Wednesday afternoon on the last of an assortment of motions in a case against a Craig man charged with murder.
Terry Hankins, 71, faces eight total charges, the most serious being a first-degree murder count in connection with the June 2007 death of his wife, 36-year-old Cynthia Hankins, also of Craig. He also is charged with theft over $20,000, three counts of forgery, two counts of theft under $500 and abuse of a corpse.
A ninth charge, possession of a controlled substance, was dismissed Wednesday after the court ruled a seizure of the controlled substance in question was improper.
Prosecutors Carl Stahl and Jeremy Snow, of the 14th Judicial District Attorney's Office, allege Hankins killed his wife June 3, 2007, inside their Breeze Street apartment in Craig, dismembered her body, and then buried her remains near his mining claim 23 miles north of Craig, near the Wyoming border.
He also is suspected of stealing and forging several checks, including one belonging to his late wife.
Hankins, represented by public defenders Trevor McFee and Sheryl Uhlmann, has pleaded not guilty to the charges. He has been in custody at Moffat County Jail since his arrest in August 2007.
The judge's rulings late Wednesday came after a seven-day motions hearing in Moffat County District Court to decide more than 40 motions before Hankins' Dec. 1 trial. The court heard testimony from 12 witnesses throughout the proceedings, and hours of audio and video recordings of Hankins speaking with local investigators.
O'Hara addressed the majority of motions in court Wednesday.
One of the motions he granted was a defense request to sever charges and divide the Hankins case into two separate trials.
The judge agreed to try Hankins on the murder and abuse of corpse charges in December, and the remaining check and forgery charges at a later date.
Stahl and Snow didn't oppose severing the trials, but asked the court to include the Cynthia Hankins check theft charge into the murder case. O'Hara denied the request, keeping the theft and forgery charges rolled into the same case.
Most notable of O'Hara's rulings in open court Wednesday were granting defense motions to suppress key statements, and change trial venues from Craig to Steamboat Springs.
The court found that a Miranda violation occurred Aug. 24, 2007, before the first of three confessions Hankins gave investigators that day.
"The court finds," O'Hara wrote in his ruling, "that all statements made after the Miranda violation are suppressed as there was insufficient attenuation between the violation and subsequent waivers."
Based on that ruling, the judge retested probable cause on two search warrants, one of which resulted in the recovery of Cynthia Hankins' body and other evidentiary items from a gravesite near Hankins' mining claim.
Addressing a defense request to suppress evidence, O'Hara ruled that Hankins had "no expectation of privacy" on the burial mound site or the Breeze Street apartment, which he had moved out of. The judge also ruled that evidence seized, such as clothing and items that allegedly had blood spatter or trace evidence on them, be admissible.
The court deferred ruling until trial on two other motions - a challenge of statements made by Cynthia Hankins as heresay, and statements made by Hankins that were sexual in nature in reference to his wife.
O'Hara granted a motion for a jury questionnaire, a document designed to save time in jury selection. Attorney requests to include questions are to be filed by Oct. 30, the judge ruled, and will be evaluated by the court.
A copy of the questionnaire includes questions gauging what potential jurors have read and heard about the murder case, their feelings about the reliability of news reports and whether they have formed an opinion as to Hankins' guilt or innocence of charges.