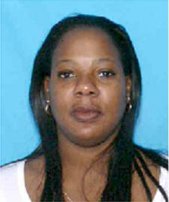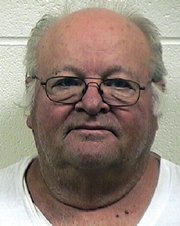 Attorneys involved in a motions hearing in Moffat County District Court made final arguments Tuesday afternoon and await today's decision from Judge Michael O'Hara.
Terry Hankins, 71, of Craig, is charged with first-degree murder in connection with the June 2007 death of his wife, 36-year-old Cynthia Hankins, also of Craig.
He has pleaded not guilty.
The motions hearing, which began Sept. 29 and is scheduled to conclude today, is an attempt to resolve about 40 motions under consideration before Hankins' Dec. 1 trial.
Of particular significance are motions by Hankins' attorneys, public defenders Trevor McFee and Sheryl Uhlmann, to suppress statements and evidence and change trial venues. Prosecutors have opposed the motions.
O'Hara, chief judge of the 14th Judicial District, recessed the court about 30 minutes early Tuesday afternoon. He said he would consider arguments made by both sides and rule on the motions today, when court resumes at 8:30 a.m.
"It would be my intent to rule on all of those tomorrow morning," O'Hara said.
Two primary issues addressed by attorneys Tuesday afternoon were whether various statements Hankins made to investigators were voluntary, and if he invoked his right to counsel.
O'Hara said Tuesday he thought statements in question were made voluntarily and that Hankins never made an "unequivocal" request to have his attorney present during interviews, notions supported by prosecutors and opposed by the defense.
However, the judge also hinted that he could rule some statements made Aug. 24, 2007, the same day Hankins was arrested for the alleged murder, be suppressed because he wasn't read his Miranda rights.
"In reality," the judge said, "Mr. Hankins wasn't free to go." He added, a "reasonable person in Mr. Hankins' shoes would not have believed they were free to go."
The court did not formally rule on the motions Tuesday, instead reserving decisions until today.
Prosecutors allege Hankins killed his wife June 3, 2007, at their Breeze Street apartment in Craig, and then transported her remains to his mining claim about 23 miles north of town.
Hankins has been heard on audio and video recordings heard by the court throughout the motions hearing telling investigators that Cynthia Hankins was a violent, unstable drug user and that he acted in self-defense.
Joshua Roberts can be reached at 875-1791, or jroberts@craigdailypress.com.