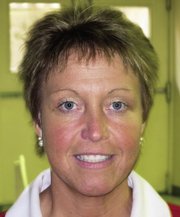 Moffat County Budget Analyst Tinneal Gerber said the investigation into possible financial improprieties by Shelly Flannery has not yielded anything suspicious.
Flannery, who resigned as the Moffat County Tourism Association executive director in January, is being investigated by law enforcement in Routt and Rio Blanco counties for embezzling funds from other nonprofit organizations she worked for.
Flannery had served for the MCTA for a year-and-a-half before leaving for personal reasons.
MCTA spends lodging tax revenue on promotional marketing and advertising for Moffat County. Its budget totaled about $160,000 this year.
Gerber said county officials have checked billing statements made by Flannery, including travel expenses and cell phone bills, and have found nothing the MCTA board did not approve. During board meetings, Flannery often provided receipts and statements to show charges.
She added officials were looking at "other things," but would not specify which direction the investigation may go.
Flannery did not have the authority to write, sign or cash checks for MCTA, Gerber said, and the county has certain accounting practices that prevent someone from spending county dollars without authorization.
However, the Steamboat Today reported Tuesday that Flannery also did not have the authority to write checks as the executive director of Routt County Habitat for Humanity. Habitat officials think, though, that Flannery stole about $70,000 from the organization, regardless.
Accusations in Routt County came about a month after similar statements in Rio Blanco County.
Representatives from the Rio Blanco County Historical Society said Flannery embezzled about $14,300 during her tenure, but had returned about $7,300 already.