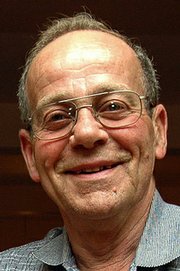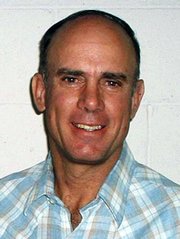 Other action
At its Tuesday meeting, the Moffat County Commission:
• Waived the bid process for a small amount of repaving and asphalt work for the Housing Authority, which manages Sunset Meadows I and II. John Furman, with the Housing Authority, said some areas of their parking lots are failing because of heavy traffic weight.
He requested the county waive the bid process, which could take three weeks to hire a contractor, because of time constraints with winter approaching. He already had contacted Elam Construction and Connell Resources for the job. Whichever company has the low bid and has time for the work will get the contract.
Commissioner Tom Gray said the county will not make it a policy to waive the normal bid process for late fall projects.
• Approved a $6,933 bid from TLC Carpet One to provide carpeting for the Road and Bridge Department. It was the lowest bid received that met specifications.
Local businesses should get preference when bidding on government work and purchasing contracts, the Moffat County Commission said.
The commissioners plan to meet soon and formalize a policy for local preference.
The decision came after Sheriff Tim Jantz presented two bids for work on the Public Safety Center's heating and air conditioning unit.
The approved bid, from Craig-based Masterworks Mechanical, was roughly 12 percent more than the low bid from Haining Heating & Refrigeration out of Grand Junction.
Jantz said there were two issues with the bids: He was unsure how Haining would be able to service the HVAC unit from Grand Junction, and he was not sure how the Commission wanted to address local versus outside companies during bids.
"I don't know where the line is," Jantz said. "We do it for cars."
Undersheriff Charlene Abdella said the county often gives pricing preferences to local car dealerships for close to 12 percent. In her view, she said, if one local industry enjoys a bonus, every local industry should.
The commissioners agreed, but not without caveats.
"I know some people give 10 percent breaks to local bids," Commissioner Tom Mathers said, "but the downside of that is you stop getting bids from people because they think, 'What's the point?'"
There is nothing wrong with helping local companies in the process, though, Commissioner Tom Gray said.
It can help offset the higher cost of doing business that burdens rural businesses, compared to those in denser, urban areas.
"We obviously want to give our local businesses, who live here, pay taxes here, a shot at everything," Gray said.
However, he cautioned, there needs to be a set policy for how the county addresses local bids, or else the confusion will put a lot of people off.
The county also will start making maintenance requirements a part of bid specifications so that officials aren't guessing how much a Grand Junction company would charge for service calls.
Commissioner Tom Mathers said if county officials use service costs as a basis for bid contract decisions, they need to be upfront about it.
Collin Smith can be reached at 875-1794 or cesmith@craigdailypress.com