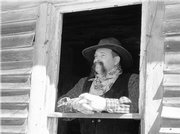 Craig — Three down.
Although some events for Grand Olde West Days have yet to be finalized, at least three musical performances are set for the Memorial Day weekend celebration, committee member Carol Wilson said.
Musical acts are a portion of what event organizers have planned for the three-day celebration spanning from May 24 through the 26.
Some of the events, however, still are tentative.
"I hope people understand that we're working like crazy to make lots of fun things go," Wilson said, "and hopefully, 80 percent of what we're hoping for is going to happen."
County and Western singer Collin Raye is scheduled to perform in a concert at 7 p.m. May 24 at the Moffat County Fairgrounds roping barn.
In 1998, Raye received the Dove Award for country recorded song of the year, according to his Web site. His recent songs include "A Soldier's Prayer" and "Quitters."
Wilson said Raye's style fits in with the spirit of the event.
"Because of the nature of the event being called grand, old and west," she said, "we wanted to focus on a country-western entertainer."
Tickets to the concert sell for $25 and will be available beginning Friday at the Craig Chamber of Commerce and Murdoch's Ranch and Home Supply store in Craig. Remaining tickets will be sold at the door.
Event organizers have 1,500 tickets reserved for the event.
"We are encouraging people to get them early," Wilson said.
Other Western-themed shows are scheduled for following days.
Performances by TJ Casey and his group, the Rough Riders, are slated for May 25 at the Wyman Museum and May 26 during a street festival in Alice Pleasant Park in the 500 block of Yampa Avenue. Casey, who hails from Montana, is a singer, songwriter, storyteller and humorist, according to his Web site.
The Yampa Valley Boys, a local two-person band, also are scheduled to perform May 25.
Times for the performances have yet to be announced.
Still, musical performances won't be the sole source of entertainment throughout the weekend.
A carnival put on by Brown's Amusements and sponsored by the Craig Chamber of Commerce kicks off the event May 22 and will continue through May 26 at the Moffat County Fairgrounds.
A Lions Club Parade honoring Craig's Centennial is scheduled for 2 p.m. May 24, the event's Web site reported.
The parade will begin at the Craig Intermediate School, 201 E. Ninth St. and will continue south on Yampa Avenue before turning west on Victory Way.
Other events, including horse-drawn wagon rides and hot air balloon trips, are scheduled throughout the weekend.
"We just hope people come out and enjoy themselves and : take advantage to all the hard work that's been put in" the event, Wilson said.
Organizers seeking festival vendors
Event organizers are accepting applications from area vendors who want to participate in Grand Olde West Days, said Nicky Boulger, Wyman Museum office manager.
"We are in desperate need of craft vendors," she said.
Different vending fees apply for different days, Boulger said, and vendors should apply no later than May 21.
To get a vending application or for more information, call 824-6346 or 629-3206.