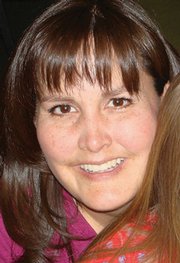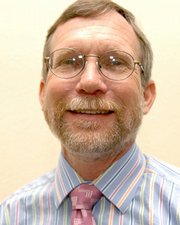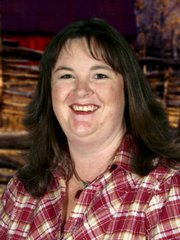 Craig — Application: closed.
That was the word on four administrative positions throughout the Moffat County School District this week.
Hiring panels, most consisting of six to 12 members, weighed in on candidates for leadership positions at intermediate, middle, high schools and district positions. Candidates were selected by panels that included staff and administration.
The result: Four in-district candidates could advance to administrative positions next year.
"We're looking forward to working with this new leadership team to improve the quality of education in Moffat County," said Pete Bergmann, Moffat County School District superintendent.
Selected candidates must receive approval from the School Board before their hiring is official. School Board members are slated to vote on the issue at their monthly board meeting May 22.
The number of administrative openings coupled with few external applicants, Bergmann said, made the selection process more complex than usual.
"We tapped every known avenue for recruiting we had," Bergmann said, adding that the district sent about 900 application invitations to high schools in a five-state area during the search for a new high school principal.
"We feel we were lucky to have candidates within our system that we have a high degree of confidence in" to fill the positions, he said.
A interview team including about 30 people selected Thom Schnellinger, Moffat County High School assistant principal, to be the school's principal next year.
In March, Jane Harmon, current high school principal, accepted a principal position at Middle Park High School in Granby. She intends to finish out her contract with Moffat County School District, which ends June 24, Harmon said in an earlier interview.
Schnellinger said the prospect of leading the high school's educators next year is exciting.
"I'm really looking forward to : meeting the needs of individual learners," he said.
A selection team also chose Kamisha Siminoe to become Craig Intermediate School principal next year. Seminoe currently is Craig Middle School dean of students.
"I am looking forward to working with a phenomenal staff" at CIS, she said. "I have heard the most amazing things about them."
Siminoe said she thinks she could take the helm at the Intermediate School at a critical time, both for students and the district.
The 2008-09 school year is the last year that fifth- and sixth-graders will be housed at the CIS building. Reconfigurations scheduled to take effect during the 2009-10 school year will place fifth-graders at area elementary schools and relocate sixth-graders to a newly built middle school.
In Siminoe's view, that transition is significant.
"It's the closing of an era," she said.
The district has started advertising for Schnellinger's position, Bergmann said, adding that applicants for an assistant principal position at Craig Middle School have expressed interest in the job.
According to a news release from the School District, an interview panel selected Renae Dove to become the district's director of student services next year.
The position oversees the educational needs of English Language Learners and other special student populations.
The job opened when Christine Villard, former Student Services director, was chosen to replace Joel Sheridan as assistant superintendent. Sheridan is scheduled to retire June 30.
Dove has been a special education teacher at Craig Middle School for almost seven years.
"I'm very excited about the possibilities," she said. "This has been a long-term goal for me."
A selection team found Jill Hafey, who helps teach English language learners at the district's three elementary schools, the best candidate for the middle school assistant principal position.
Hafey was "delighted beyond words" when she received news a she'd been chosen, she said.
"When they told me, I wanted to dance around the office," she said.
Hafey, who has been with the district almost 11 years, said she looks forward to working with Bill Toovey, middle school principal, during a time of transition.
Beginning this summer, parts of the exisiting Craig Middle School will be demolished to make way for a new facility that will house sixth- through eighth-graders.
"I get to be (involved) in the process of opening a new middle school," she said. "I'm thrilled."