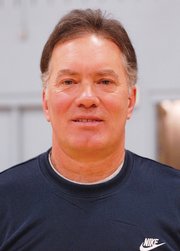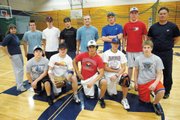 At a glance
Players to watch:
Chris Winder (senior) - SS/RHP. Winder batted .471 with five homeruns, 13 RBI and 33 runs scored as Moffat County's leadoff man last season. He also went 3-0 with 12 strikeouts in 10 innings on the mound.
Josh Satterwhite (senior) - 1B/LHP. Satterwhite struck out 27 batters in 26 innings on his way to winning all five of his starts last season. When he didn't pitch, he played first base, hitting .437, knocking in 21 RBI and belting eight doubles.
Teams to watch:
Palisade. Moffat County split last season's regular season Western Slope League title with Palisade.
Rifle. The Bears have fielded a winning program for well more than a decade. This season should be no different.
Dates to circle on the schedule:
April 1 - Moffat County visits Steamboat Springs. The Bulldogs will be returning from a camp in Arizona and the Sailors are the first team they will face. And, a rival is a rival.
April 12 - Moffat County hosts Palisade in a Saturday afternoon doubleheader. If last year is any indication, this two-game set may determine the league champion.
Team Information
League: Western Slope League (WSL) Class 4A
Coach: Tim Hafey
Assistant Coach: Ryan Prentiss
Hafey with the Bulldogs: First year
2006-2007 season: 11-3 (WSL) 13-7 (overall)
Returnees: five
Players lost: three
Craig — Inheriting a baseball team returning its key starters from a Western Slope League co-championship team, one would think it'd be an easy task repeating.
Don't tell that to new Moffat County High School baseball coach Tim Hafey.
"We are going to be a disciplined, smart baseball team," he said. "We have some ballplayers out here. We should win some games, but it's not going to be easy."
He also admits he's new to the system, and he isn't exactly settled in yet.
"We are going to limit the pitchers to only 60 pitches for the first few games," he said. "I haven't even seen these kids on the field yet. We are going to adapt to what we have."
What they have is:
• A potential top 20-round draft pick in the Major League draft at shortstop in Chris Winder, the coach said
• A slugging senior first-baseman in Josh Satterwhite
• A rising junior who had nine homers and 30 RBI as a sophomore in Jordan Williams of Hayden
• And rookie pitcher Seth Lanier from Georgia who throws gas.
Offensively, the new coach prefers small-ball style.
"I'm all about creating runs," Hafey said. "I want the guys with wheels to get on base, move them in to scoring position, and get that (sacrifice) fly to score the run."
In high school baseball, games are played in seven innings, as apposed to the nine found in college and the professional ranks.
Hafey said seven is plenty.
"If we score seven runs, that's one per inning - we should win most games."
If the pitching rotation were to be set today, Hafey said he had an idea as to who would get the nod to take the hill in the season opener.
"I'd go with Winder," he said. "Then the rookie (Lanier), followed by the lefty Satterwhite."
As far as his opening day lineup is concerned, Hafey has "no idea".
"I think I have one through five down, but six through nine I'm not sure of," he chuckled and carried on. "I have no idea what we do best, and what we do best is what we'll do."
He paused for a moment, looked out of the side of his eye and said, "Don't get me wrong. It's fun in here now. But if somebody is keeping score, then I'm trying to win. This team will compete every single pitch of every single game."