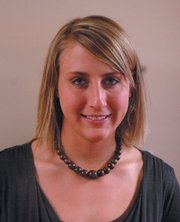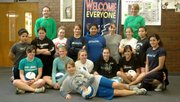 Craig — Change. That is what first-year Moffat County High School girls soccer coach Alegra Yager said she is after.
Yager takes over a program that won one game a year ago.
"We are basically starting over from scratch," Yager said. "We are going to have to change the way we approach soccer here. We have begun to work on basic ball skills, and we will move on from there."
Yager said reworking the program will take time; she said building a successful program from the ground up calls for patience.
"We are changing everything up from what it used to be," she said. "We are out to establish an identity in the league that younger girls can look up to in the future."
Yager recognizes that Moffat County will field a young roster this season, and she said fans should not expect a plethora of wins right away.
"This season is absolutely not about wins and losses," she said. "We are focusing on growing this team and about me growing as a coach with them. It's my first year here, and it's more important for us, myself included, to understand the game of soccer and love it the way we did as kids.
"If we can do that, win or lose, we will have accomplished something as a team."
Yager stressed the importance of building the program around longevity.
"We are trying to build soccer up in the community," she said. "We want to get the competitiveness growing in the younger girls. If we start young, we won't change in a year, but we get this program off on the right foot."
John Vandelinder can be reached at 824-7031, ext. 211, or jvandelinder@craigdailypress.com