Wrestlers to watch
Charlie Griffiths (sophomore) - placed sixth in last season's state championships in the 130-pound weight class.
Ethan Kinner (senior) - transfer from Hilltop Baptist High School, a 1A school in Colorado Springs, and last year's state runner-up at 119 pounds.
Troy Vernon (senior) - qualified for the state finals last season as a 152-pound grappler.
Teams to watch
Broomfield - Coach Roman Gutierrez said the Eagles are annually one of the state's top teams, and he expects this year to be no different.
Palisade - The other Bulldogs in the Western Slope should offer Moffat County a good test this season, Gutierrez said.
Dates to circle on the schedule
Dec. 5 - Moffat County competes in a tournament at Mountain Vista High School. The Bulldogs will wrestle 10 dual matches in the team's first taste of action this season.
Dec. 19 - The Bulldogs compete in the Warrior Classic. A tough test for Moffat
County, as teams from the Front Range compete in arguably the largest tourney outside of the state finals.
Jan. 22, 2009 - The Bulldogs host Meeker in the team's lone home dual meet of the season.
Team Information
League: Western Slope League Class 4A
Coach: Roman Gutierrez
Assistants: Ron Linsacum, Mark Voloshin
Gutierrez with the Bulldogs: 27 years (352-50 overall)
State titles: five - 1985, 1994, 2001, 2002 and 2003
2007-08 season: 5-3 (WSL) 20-13 (overall)
Returnees: 15
Wrestlers lost: Three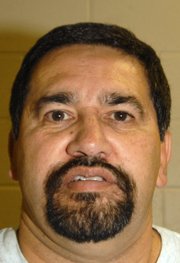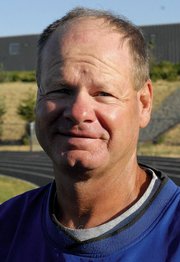 One. For a team that has grown accustomed to annually fielding one of the top high school wrestling squads in the state, the number above - Moffat County High School's state wrestling tournament placers of a year ago - is tough to swallow.
Many things can change in a year.
And the Bulldog grapplers are out to prove it.
"In the past, our main goal has always been to win a state championship," coach Roman Gutierrez said. "I think this year, it's just to get as many state placers as possible. You know, we had one last year, and hopefully our goal will be to have at least six placers."
Leading the Moffat County charge is sophomore Charlie Griffiths. Griffiths - as a freshman - was the lone Bulldog state placer, finishing sixth in the 130-pound weight class - a division in which Griffiths was the lone underclassman.
"Charlie should be even better this year," Gutierrez said. "He'll be stronger and more experienced this year."
The Bulldogs picked up transfer Ethan Kinner, who finished second at state last year while wrestling at 119 pounds for Hilltop Baptist High School.
Heavyweight Halen Raymond joins the team, giving Gutierrez what he calls a "fierce competitor once he gets the rust off."
In the past, Gutierrez's teams have proved to be hard-working, focused groups.
This year should be no different.
"We have 24 to 25 kids this year, and normally we have 18 to 20, so that's a good start," he said. "They all work hard and have good workout partners, so that really helps."
"It gives them competition now so they can't just assume they have a spot, and they have to compete against one another now."
The team lost just three grapplers from a year ago and returns 15 - a number that should pay dividends for the Bulldogs.
"I think for the next couple of years we are really going to see it start paying off," Gutierrez said. "Most of these kids were sophomores last year, and now they're juniors with a handful of seniors. We just have to get them on the right track."
That track is the track that leads to Denver's Pepsi Center - home of the state finals.