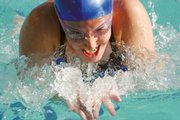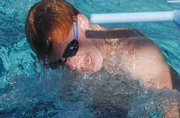 If you go
What: Craig A, B, C Open
When: Friday through Sunday
Where: Craig Swimming Pool Complex
Craig — After logging countless miles on the road, the Craig Sea Sharks play the role of hosts Friday through Sunday.
The Craig A, B, C Open will involve swimmers from ages five to 18 competing in numerous events at the 25-meter outdoor Craig Swimming Pool Complex.
The meet is split into morning and afternoon sessions for all three days.
Friday's start times are 8:45 a.m. and 1:15 p.m. Saturday and Sunday begin at 8:15 a.m. and 1:15 p.m.
Kent Mahanna, meet director, said 12 teams and 244 total swimmers have registered as of Tuesday afternoon.
Morgan Harris is scheduled to sing the Star Spangled Banner.
The Sea Sharks have 50 athletes signed up and Steamboat Springs has 79 to lead the field.
"The kids are all really excited for the meet," coach Meghan Francone said. "We have some torn up shoulders, but we are trying to fix that with learning techniques. Other than that, we are pretty healthy."
As a team, the Sea Sharks have qualified a number of swimmers for Summer Club competiton, Western Slope League, Seasonal Championships, Silver State Championships and the Junior Olympics.
The Sea Sharks placed 13th out of 18 teams June 22 to 24 at the Grand Junction Dolphins swim meet.
Eleven-year-old Colter Tegtman qualified for Summer Club in a number of events: 34.76 seconds in the 50-meter freestyle, 1:32.51 in the 100 backstroke, 1:49.98 in the 100 butterfly, 50.09 in the 50 breaststroke and anchored the 400 relay team of Charlie Griffiths, Matt Hulstine and Christopher Kling in 5:09.60.
Twelve-year-old Hulstine qualified for Summer Club in the 100 back in 1:39.31, 3:28.98 in the 200 individual medley, and 47.53 in the 50 breaststroke. He also qualified for Western Slope League competition with a 1:51.57 in the 100 fly.
Andrew Aultman, 17, also posted qualifying Western Slope times, clocking a 28.88 in the 50 free, 3:15.60 in the 200 breaststroke, a 1:24.81 in the 100 back and a 5:47.20 in the 400 free.
Griffiths, 14, qualified for Western Slope in the 200 breaststroke in 3:42.88 and 100 back in 1:40.08.
Sixteen-year-old Katherine Dodd advanced to Western Slope competition in the 200 breaststroke in 3:40.77.