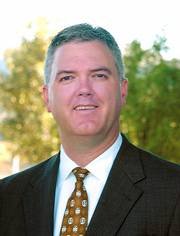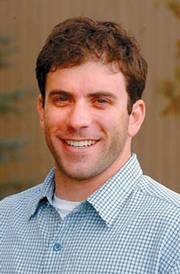 Steamboat Springs — Steamboat Pilot & Today Editor Scott Stanford has been named the newspaper's advertising director.
City Editor Brent Boyer will replace Stanford as editor.
Stanford replaces Samantha Johnston, who resigned as advertising director to accept a position with The Memorial Hospital in Craig.
The changes were announced Wednesday by Publisher Bryna Larsen.
"Scott and Brent have been successful leaders in our newsroom for some time," Larsen said. "I'm excited that we can offer them the opportunity to advance their careers through these promotions. I know they will do well."
Stanford has been the newspaper's editor since May 2001. He also has experience as a reporter and editor at several Texas newspapers including the Kingsville Record, the San Angelo Standard-Times, the Corpus Christi Caller-Times and the Victoria Advocate.
"I have thoroughly enjoyed serving as editor. It is a challenging and rewarding role," Stanford said. "But after 17 years on the news side, I'm ready for a new challenge. This is a great opportunity for me to grow in the newspaper business."
Prior to coming to the Pilot & Today in December 2002, Boyer worked as a reporting intern at the Denver Post. He was a reporter and copy editor for the Pilot & Today before being named city editor of the newspaper in August 2005. As city editor, he managed the newspaper's staff of reporters and was responsible for editing and story and photo assignments.
Boyer also has been heavily involved in growing the content of the Pilot & Today's quarterly lifestyle magazine, At Home in Steamboat Springs. He serves as co-editor of the magazine with Allison Miriani.
"This is a very exciting opportunity for me, and I look forward to leading the editorial content of the newspaper," Boyer said. "This move represents the next step in my newspaper career, and I look forward to the challenges."
Boyer will take questions about his new role during an online chat with Steamboatpilot.com at 2 p.m. Friday. Readers can submit questions here.
Johnston's last day with the newspaper is Aug. 24. Larsen said Stanford and Boyer will spend the next two weeks training for their new roles with the transition expected on Aug. 27.