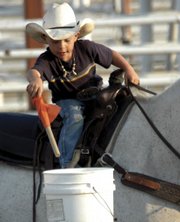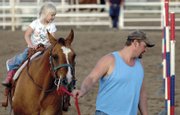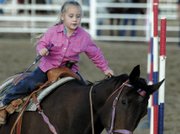 Craig — The Black Mountain Junior Rodeo is a summer tradition on Wednesdays at the Moffat County Fairgrounds.
The rodeo is for youths of all ages and all abilities. On Wednesday, 17 cowboys and cowgirls competed in barrel racing, flag racing, pole bending and other events.
The last night for the rodeo will be Aug. 7, and it will take place in conjunction with the Moffat County Fair.