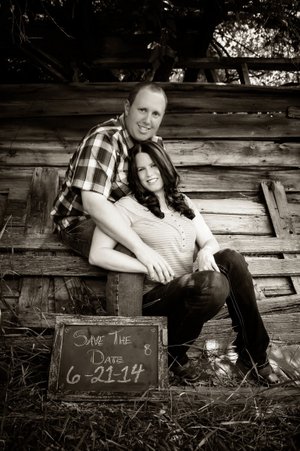 Sharp and Sollenberger
Emily Sharp and Michael Sollenberger are pleased to announce their engagement. The happy couple will wed June 21, 2014, at the Center of Craig. Emily has a son named Anthony Stene. Emily's parents are Erney and Carol Sharp, of Craig. Michael's parents are Mark and Angela Sollenberger, also of Craig. The couple will visit Fort Lauderdale, Florida, for their honeymoon.
Myers and Hazelwood
Kyle Hazelwood and Carly Myers wish to announce their engagement and upcoming marriage. Parents of the couple are Penny Bunk, of Lindsborg, Kansas; EJ Bunk, of Craig; and Jay and Debbie Myers, of Lindsborg. Kyle's grandparents are Marney and Martha Ritter, of Marquette, Kansas. Carly's grandparents are Georgana Lundberg and the late Lloyd Lundberg, of Lindsborg, and Janet Myers and the late Richard Myers, of Wichita, Kansas. Kyle is a graduate of Moffat County High School. He is a lineman for Westar Energy in Wichita. Carly is a graduate of Smoky Valley High School and Butler Community College. She is a registered nurse at Wesley Medical Center in Wichita. An October 2014 wedding is planned.