Engagement
Stewart and Dodd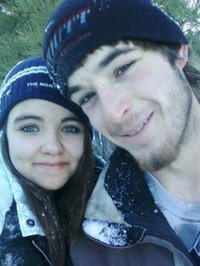 Mike and Karol Stewart, of Shepherd, Mont., and formerly of Craig, are pleased to announce the engagement of their son, Kevin Stewart, to Amber Dodd, daughter of Sherry Dodd, of Roundup, Mont.
The groom, who attended Moffat County High School before graduating from the Montana Youth Challenge Academy in 2010, is a former Craig resident who now lives in Billings, Mont., and works as a welder. The bride, who graduated in 2010 from Roundup High School, also currently resides in Billings.
A ceremony is being planned in Montana for the summer of 2013, with a reception to follow.