Wedding
Owens and Rolando
Rod Owens and Rebecca Rolando, of Craig, were married Feb. 16, 2013, at the Stratosphere in Las Vegas.
The newlyweds would like to invite their friends and family to a reception and dinner at 5 p.m. Saturday at the Center of Craig, 601 Yampa Ave.
Engagement
Aldrich and Reno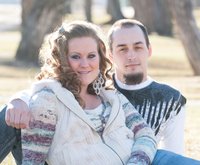 Lindsey Jo Aldrich, of Craig, and Jason Wesley Reno, of Craig, are pleased to announce their wedding engagement. The couple plans to be married during a ceremony at 4 p.m. July 22, 2013, at Sherman Youth Camp.
The bride's parents are Sandra Pfifer, of Montrose, and Randall Aldrich, of Greeley. The groom's parents are Randy and Terri Reno, of Craig.