McMahon and McCulloch
Carrie McMahon and Stephen McCulloch are pleased to announce that they are engaged to be married. McMahon graduated from Moffat County High School in 2001, and Stephen McCulloch graduated from Galdwin High School. McMahon's parents are Tim and Sherrill McMahon, and McCulloch's parents are Renae and Bryan McCulloch. The couple will be married April 13, 2014, at Lake Powell Resort. They currently reside in Bullhead City, Ariz.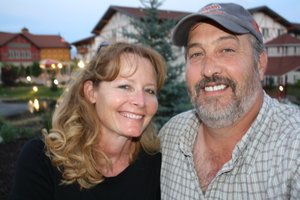 Lowther
Craig residents Frank and Cathy Lowther are pleased to announce their 32nd wedding anniversary. The happy couple was married on Sept. 11, 1981.
Kaiser and Reed
Scott and Shellye Lang, of Craig, are proud to announce the engagement of their daughter Ashley Kaiser to Austin Reed, of Montrose. Austin is the son of Terry Reed and Brenda Aitken, both of Montrose. The wedding will be Aug. 17, 2013, at River Bottom Park in Montrose.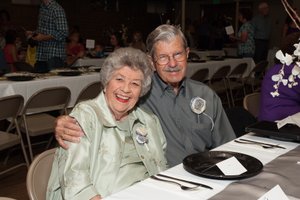 McCandless
Neil and Jill McCandless were married Aug. 16, 1952, and are celebrating their 60th anniversary. Happy 60th anniversary! We love you!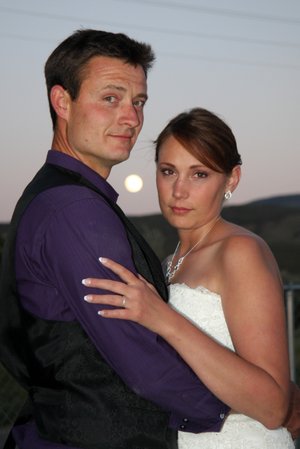 Longwell and Lloyd
Rebekah Alisa Longwell and Jared Khristian Lloyd were united in marriage June 22, 2013, at Ward Lake Reservoir on the Grand Mesa with a reception at the Mesa Community Center. Rebekah is the daughter of Dave and Lori Longwell, of Craig, and Jared is the son of Erik and Penny Lloyd, of Molina. The maid of honor was Rachel Van Tassel and bridesmaids were Bethany Longwell, Hannah Longwell, Kristina Allen and Angela Vesely. The best man was John Lloyd, and groomsmen were Joshua Lloyd, Nicholas Nelson, Bryan Reed and Marlin Etcheverry. Following the wedding, the couple honeymooned in Breckenridge. They will be moving to live in the UK where they will pursue their education in the textile industry.