Kline and Christensen
Alayna Joyce Kline, daughter of Randell and LuAnn Kline, of Craig, was married to Devon Charles Christensen, son of Robert and Shellie Christensen and Janet Benedict, in a double ring ceremony with a sand ceremony. The Wedding was Oct. 13, 2012, at the Journey at First Baptist church, officiated by Pastor Len Browning. Bridesmaids were Courtney Swedenburg, Tracey Reneau and Lauren Christensen. Groomsmen were Dusty Demers, Alex Swedenburg and Karl Kline. Ushers were Brett Kline and Nate Baker A reception for about 125 people took place at the Holiday Inn of Craig. Alayna has been employed for 7 years at the Holiday Inn and Devon is an office Manager for Power Source Services in Craig. The couple took a short honeymoon trip and will make their home in Craig. Devon and Alayna would like to express their gratitude to their parents for their love and guidance. They would also like to thank relatives and friends for coming and sharing in their joy at the wedding and reception. They ask God's blessing and your prayers upon their marriage. In loving Memory of the Grandparents who are no longer with us.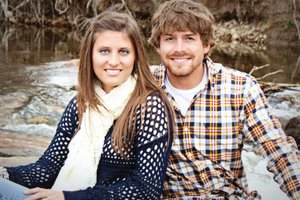 Lee and Weeldreyer
Wes and Melanie Lee, of Baggs, Wyo., are proud to announce the engagement of their daughter, Kristin Brooke Lee, to Sam Conroy Weeldreyer, son of Doug and Kay Weeldreyer, of Hamilton. A June 22, 2013, wedding is planned for the Lee residence in Baggs, Wyo. The couple will reside in Baggs, Wyo., with Sam's son, Trey Weeldreyer.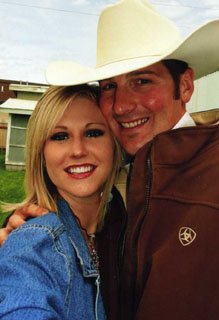 Dilldine and Wilson
Tim Dilldine and Judy Kendall, of Craig, are proud to announce the engagement of their daughter, Amy Renee Dilldine, to Grady Davis Wilson, son of Blair and Lucretia Wilson, also of Craig. A Sept. 7, 2013, wedding is planned. The couple will reside in Craig.