Engagement
Tiner and Pierce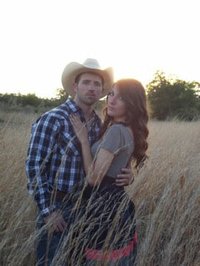 Mary and Beverly Tiner, of Fort Myers, Fla., and Michelle Harding and Shawn Pierce, of Craig and Billings, Mont., announce the engagement of their children, Rebekah Tiner and Wyatt Pierce.
Rebekah, of Fort Myers, Fla., attended Edison College and is employed at Miromar Lakes Beach Club in marine services.
Wyatt, of Steamboat Springs, attended Mesa State and is a self-employed carpenter. He is a 2004 Moffat County High School graduate.
The couple is planning a May 4, 2013 wedding at Big Hickory Island in Bonita Springs, Fla. A reception will take place at the historic Koreshan State Park in Estero, Fla.